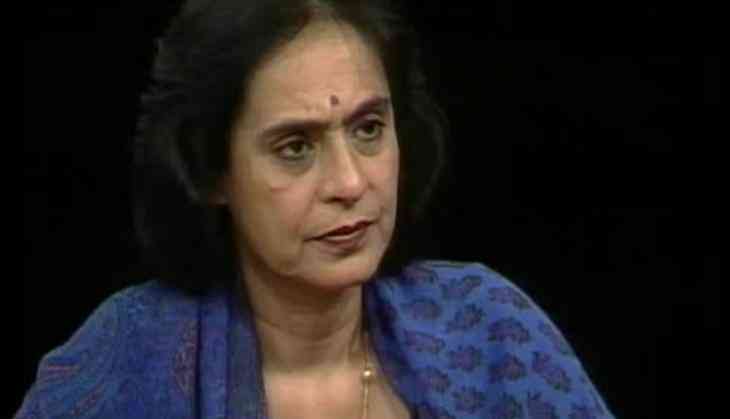 On the eve of Republic Day, the Prime Minister Narendra Modi-led BJP government announced Padma Awards nominees--94 Padma Shri, 14 Padma Bhushan and 4 Padma Vibhushan for the year 2019. Well, several nominees name has irked political outrages, linking it to the forthcoming Lok Sabha elections.
Gita Mehta, a writer is also among the 94 nominees awarded Padma Shri. However, Ms Mehta refused to accept the award from the Centre citing wrong time. Gita Mehta is a daughter of former late Odisha CM Biju Patnaik and sister of current CM Naveen Patnaik.
She was awarded the Padma Shri in the field of literature and education. The awards were announced on the eve of the Republic Day yesterday.
In her official statement, Mehta said she was refusing the award as the timing for it was not right, according to a local website.
"I am deeply honoured that the Government of India should think me worthy of a Padma Shri but with great regret I feel I must decline as there is a general election looming and the timing of the award might be misconstrued, causing embarrassment both to the government and myself, which I would much regret," Mehta said in the statement.
Who is Gita Mehta?
Born in Delhi, Gita Mehta is an Indian writer, a daughter of Biju Patnaik, an Indian independence activist and a Chief Minister in post-independence Odisha.
Gita Mehta is the wife of Sonny Mehta, head of the Alfred A. Knopf publishing house,
She completed her education in India and at the University of Cambridge, United Kingdom.
Gita Mehta has produced and directed 14 television documentaries for UK, European and US networks.
For 1970-71 Ms Mehta was a television war correspondent for the US television network NBC.
Gita Mehta has authored books like Karma Cola (1979), Raj (1989), A River Sutra (1993), Snakes and Ladders: Glimpses of Modern India (1997) and Eternal Ganesha: From Birth to Rebirth (2006).
Also read: Watch Video: MP Minister fails to read Republic Day speech, asks collector to do the job; says, 'Collector saab padhenge'