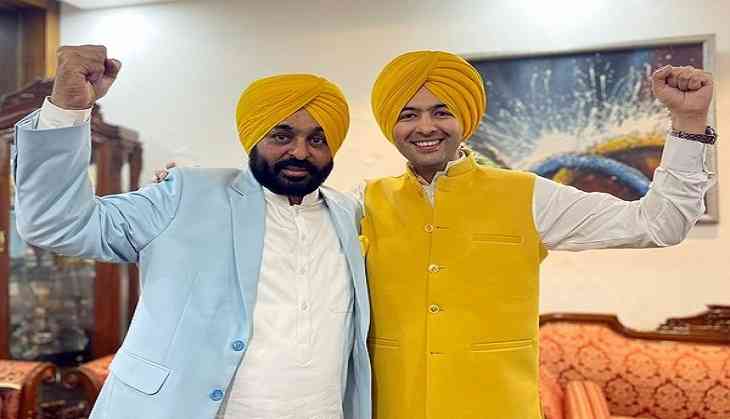 Punjab Chief Minister Bhagwant Mann and AAP MP Raghav Chadha (Photo/ANI)
Aam Aadmi Party leader and MP Raghav Chadha on Saturday lauded the Punjab government for fulfilling its poll promise of providing 300 units of free electricity to every household in the state.
Notably, the Punjab government today announced 300 units of free electricity for every household from July 1.
"What we said, we did. After Delhi, people of Punjab will also get free electricity," tweeted Chadha (roughly translated from Punjabi).
Interestingly, the announcement was made on the day when the AAP government led by Chief Minister Bhagwant Mann completed its first month at the office.
ANI
Also Read: Punjab: Bhagwant Mann govt announces 300 units of free power from July 1