The rainfall and thunderstorm activities are likely to continue in parts of Delhi, Punjab, Haryana, and Rajasthan till April 4, the India Meteorological Department said on April 1.
The same weather conditions are also likely in Arunachal Pradesh, Assam, Meghalaya, and Nagaland till tomorrow, April 2.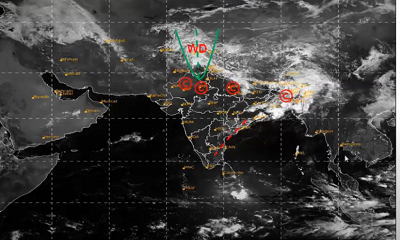 Heat Wave Warning
Heat wave days are expected to occur over most parts of Central India, East India and Northwest India during April to June 2023.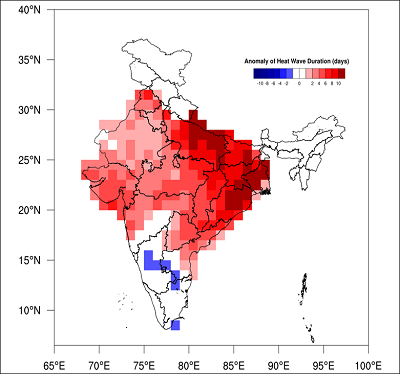 Western Disturbance And Forecast
A western disturbance as a cyclonic circulation lies over Jammu and Kashmir in low-mid tropospheric levels, along with a cyclonic circulation over Northwest Rajasthan adjoining Haryana in lower tropospheric levels. A fresh western disturbance is expected to affect Delhi, Punjab, Rajasthan, and Haryana from the night of April 2.
Under the influence of the disturbances, rainfall, thunderstorm and gusty winds are expected in Delhi, Punjab, Haryana and Rajasthan till April 4.
West Bengal, Sikkim, Jharkhand and Odisha are very likely to witness scattered rainfall along with thunderstorm today, April 1.
Widespread rainfall, thunderstorm along with gusty winds is very likely in Arunachal Pradesh, Meghalaya, Nagaland and Manipur from April 1 to April 5.
Light to moderate rainfall along with thunderstorm is very likely in Telangana, Tamil Nadu, Karnataka and Kerala in next five days.
Last 24 Hours Weather
Heavy rainfall recorded in Uttarakhand, Uttar Pradesh, Odisha and in South Karnataka
Hailstorm activities were observed in Himachal Pradesh, Uttarakhand, Punjab, Haryana, Rajasthan, Madhya Pradesh, Bihar, Jharkhand, Odisha, and West Bengal in the last 24 hours.
Thundersquall and gusty winds recorded in isolated parts of west Bengal