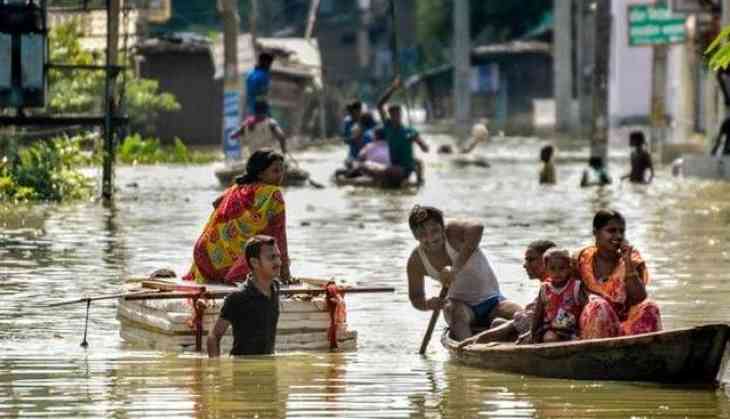 The Indian Meteorological Department has prophesied heavy rainfall in Bihar for the next two days. A flood alert has also been issues across 13 districts in North Bihar. Meantime, the state government has shut all schools in Muzaffarpur, Darbhanga, Bhagalpur, Champaran and Sheikhpura districts in Bihar.
AlsoRead:http://catchnews.com/cricket-news/gautam-gambhir-lambastes-imran-khan-for-his-un-speech-174420.html
However, the IMD has also predicted heavy rain fall in West Bengal, Sikkim, Uttatakhand and Himachal Pradesh for the next 3 days. A swell in rainfall has also be foreseen from 29th September onwards for northeastern states of Assam, Mizoram, Magaland, Manipur, Tripura and Meghalaya.
AlsoRead:http://www.catchnews.com/india-news/watch-shivraj-singh-chouhan-lauds-madhya-pradesh-police-officer-for-her-kind-gesture-174380.html
Patna: Chief Minister of Bihar, Nitish Kumar, is holding a meeting with Disaster Management officials on flood situation in the state. pic.twitter.com/Jci2yrrZzJ

— ANI (@ANI) September 28, 2019
Over 40 people were killed in rain related disturbances in the state of Uttar Pradesh and Telangana in the past 24 hours. Uttar Pradesh Chief Minister Yogi Adityanath urged the officials concerned to pay a visit to rain affected areas and hold forth instantaneous assistance to those affected.