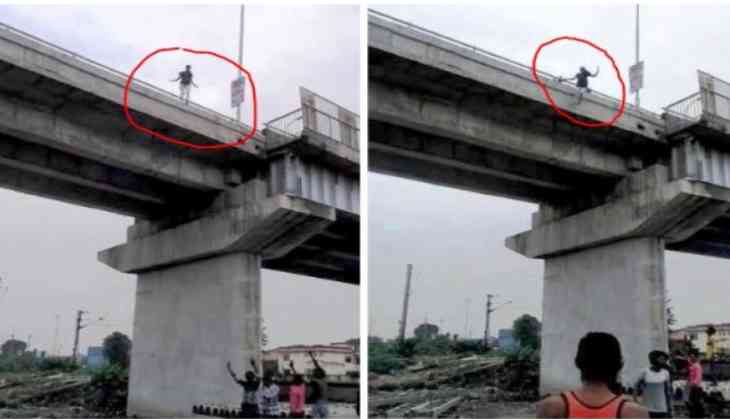 A horrific case has emerged from Uttar Pradesh's Kanpur, where a girl jumped down from the bridge. As per reports, a girl had a fight with her boyfriend on friendship day after which she reportedly jumped off the bridge. Well, the onlookers made her video while jumping. The video was later shared on social media after which it went viral.
The girl who was in a relationship with her boyfriend wanted to go out with her friends on Friendship Day eve. Everything was fine. But suddenly they had fought on a topic and all turned bad after the girl decided to end her life.
According to the news, the girl is studying in a coaching class and wanted to celebrate the Friendship Day with her coaching friends. But the girl's mother refused to let her go. Meanwhile, the girl left the house. He called her boyfriend, but he did not answer her for long and when he picked up, they broke into a fight. the agitated girl climbed to the Govindpuri bridge and jumped down.
The onlookers made the video of the incident and were surfaced on social groups of Kanpur. Meanwhile, locals brought the girl to the private nursing home where she was referred to the Halit Hospital.
Some of the eyewitnesses also reported the incident to the police. Police also reached the hospital and the spot. Govind Nagar police station Sanjeev Kumar told that the injured has been admitted to the hospital and the matter is under investigation.
Also read: Bombay HC rejects gangster Abu Salem's plea seeking parole of 45 days to get married