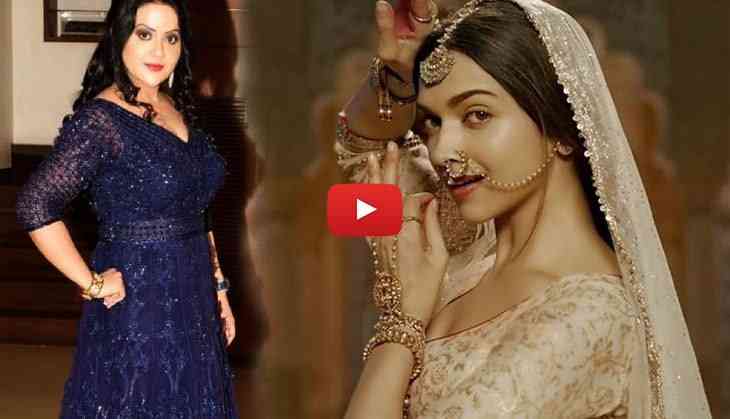 Maharashtra Chief Minister Devendra Fadnavis's wife Amruta Fadnavis who is quite popular on social media and also remains in the headlines for her activities.
Earlier, Amruta was in headlines for the selfie that she had taken on board cruise and broke all the safety norms.
Once again she is in headlines, not for breaking any rules this time but for the amazing dance that she did with her daughter Divija Fadnavis.
Their dance performance has grabbed the eyeballs of social media users and also brought the Internet by storm.
Fadnavis beautiful wife shook her legs on the hit dance number of the Bollywood's Mastani Deepika Padukone.
Yes, Amruta performed on the famous song 'Deewani Mastani' with her daughter. The video has been shared on Instagram and she danced in a family function.
Amruta has shared a video on her Instagram account and wrote, '#Loved to perform a dance medley along with my heartbeat #divija at Family Wedding Sangeet ! 'Together' is a wonderful place to be !'
See Video:
How do you feel after watching the dance of mother and daughter? Comment..
Also read: WOW! Deepika Padukone defeated hubby Ranveer Singh in this race after getting married