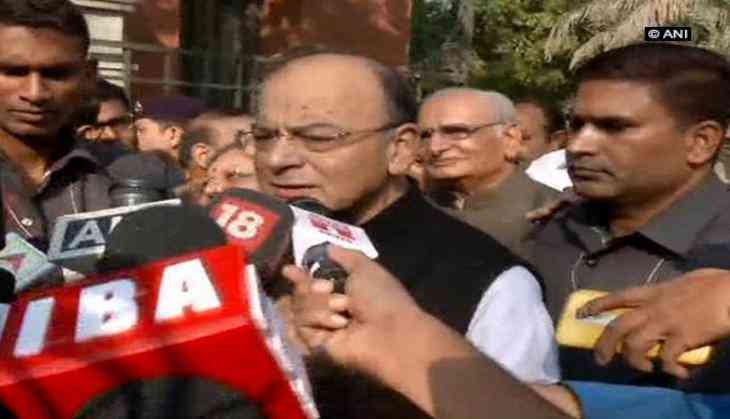 Union Finance Minister Arun Jaitley on 14 December urged the people of Gujarat to vote in huge numbers to continue the journey of development with the Bharatiya Janata Party (BJP).
"The 'Vikas' (development and growth) journey of Gujarat is in progress and we have already done a tremendous work in past 22 years. I appeal to the people of Gujarat that they come in huge numbers for voting and maintain the journey of development with the BJP," Jaitley briefed media after casting his vote in Ahmedabad's Vejalpur.
BJP president Amit Shah, former chief minister Anandiben Patel, state Deputy Chief Minister Nitin Patel and PAAS leader Hardik Patel have cast their votes for the second-phase of Gujarat Assembly elections.
"I appeal the voters of Gujarat to come out and vote for the development of the state and participate in the celebration of democracy," Shah said. Prime Minister Narendra Modi will also cast his vote later in the day.
The voting will continue till 5 pm in more than 25,000 polling stations.
In the second and final phase of elections, 93 constituencies spread across 14 districts in north and central Gujarat will go to the polls.
A total of 851 candidates are in the fray and over 2.22 lakh people will take part in the election to decide their fate.
The security has been increased in various parts of the state in the wake of the polls.
The BJP has fielded 93 candidates for this phase, while Congress has fielded only 91. The voter turnout in the first phase of the polls was 68 per cent. The results will be declared on 18 December.
In the 2012 assembly polls, the BJP won 115 seats, while the Congress bagged 61.
-ANI