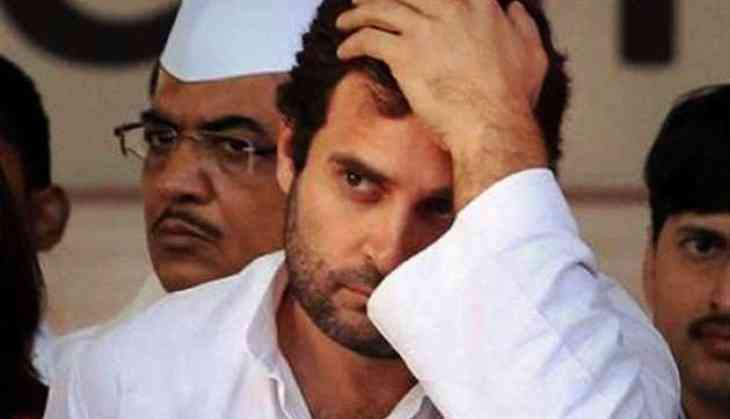 Congress President Rahul Gandhi always remain headlines either for his speeches or for any funny remarks because of which he gets trolled several times. Recently, a shocking incident has occurred in the Rahul Gandhi's rally where a person threw a garland over him that lassos Congress President.
In a video, you will see that Rahul Gandhi is waving his hands to greet the crowd in his open-top SUV at Tumkur in Karnataka. All of sudden, a flying out garland threw at him which lands perfectly on Rahul's neck, startling him.
The video of this incident has been shared by several Congress members including one of the social media in-charge Divya Spandana and secretary of Congress' Karnataka unit Rakshith Shivaram.
The Karnataka BJP accused CM Siddarmaiah of 'hypocrisy' for campaigning with a lemon in hand. The photograph also shared on the social media by the BJP in which lemon in hand can be seen in Siddaramaiah campaigning.
Rahul's viral video has been shared by Divya Spandana and she captioned the video: 'Karnataka's got talent!'
Karnataka's got talent! 😉 pic.twitter.com/qkQqaefefe

— Divya Spandana/Ramya (@divyaspandana) April 5, 2018
Well, many people appreciated the throw on social media while others were worried about the security. Rahul is in his fifth round of campaigning in Karnataka, one of the last big states ruled by Congress.
Also read: BJP 38th Foundation Day Updates: only 'Lotus' visible in every corner of India under PM Modi rules, says Amit Shah; countdown for 2019 General Elections begins