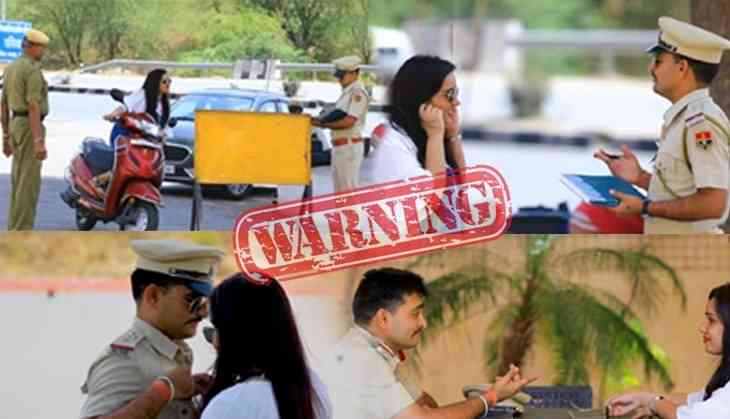 A police officer landed in trouble for his 5-minutes pre-wedding shoot that he filmed in his uniform. Yes, you read right, a Rajasthan-based police inspector has received a notice from the officials for pulling down the image of Police departments.
According to the reports of Times Now, the inspector received warning emphasizing on the conduct and importance on maintaining the decorum of the police uniform.
However, he received the notice after his pre-wedding shoot video was uploaded online and went viral.
The Station House officer has been identified as Dhanpat, of Mandfiya police station in Chittorgarh district of Rajasthan, reports said.
In the video shared on YouTube, the officer can be seen in the Uniform and also seen stopping his to be wife who has broken the traffic rules. To get away from punishment, the girl apologized to him and also offered him bribe by giving money, which the inspector accepted. After she left the place, the officer smells the note and keeps it in his pocket.
Later, the video depicted how their love story begins and they fell in love with each other.
Their pre-wedding video was filmed at various location in a filmy way.
See Video:
The officer received a warning from the department for creating the negative image of the Police department.
Also Read: Check out the emotional video clip that depicts stages of domestic violence against women