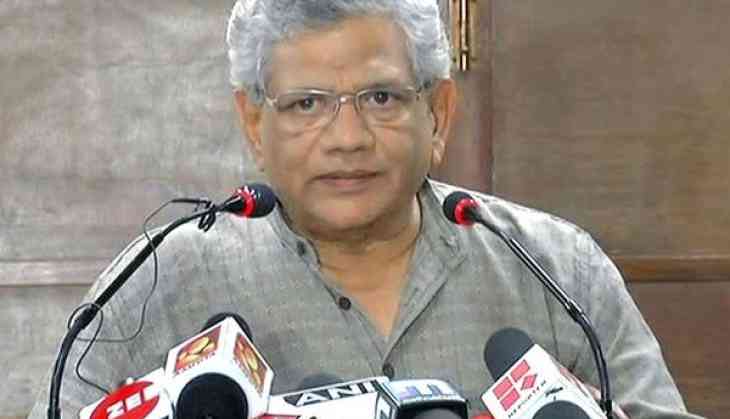 Communist Party of India (Marxist) (CPI-M) general secretary Sitaram Yechury on Monday called incidents of violence during West Bengal Panchayat Election a complete destruction of democracy.

"This is nothing but complete destruction of democracy. The Election Commission is not giving time to political representative. We are organizing a protest against it," he said while addressing a press conference here.

Earlier in the day, members of CPI(M), Revolutionary Socialist Party (RSP) and other parties of the Left Front and Congress party staged a protest outside State Election Commission in Kolkata against the incidents of violence during the Panchayat Election.
The voting for the panchayat polls which started at 7 in the morning is still underway. It will end at 5 pm.

Though the polling began amid tight security, it saw huge-scale clashes between the Bharatiya Janata Party (BJP) and the Trinamool Congress (TMC) workers, resulting in the death of one.

Voting is taking place for 621 zilla parishads, over six thousand panchayat samitis, and nearly 31 thousand gram panchayats. The counting of votes will take place on May 17