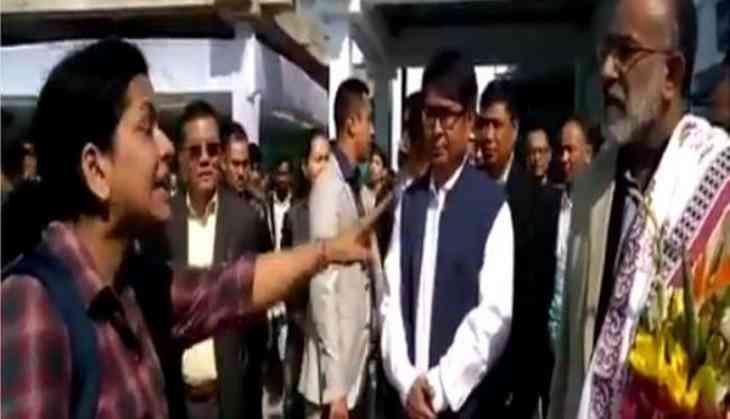 Woman doctor blasts on Union minister
A female doctor in a harsh way blasted on Union Minister State for Electronics and Information Technology, Culture, and Tourism KJ Alphons Kannanthanam or her flight got delayed due to his arrival. The doctor had to go to Imphal to see a seriously ill patient. According to the news agency ANI, the flight was delayed due to the VVIP schedule.
A video of this incident is now making rounds on internet. In this video, the female doctor screams at the Union Tourism Minister and it appears that she had to go for treatment of a seriously ill patient but the flight got delayed. The woman asked KJ Alphons to give it in writing that her flights will not be delayed further. The minister was heard saying that he would give it to the woman in writing.
Earlier, 13 planes were diverted out of Delhi and many flights were delayed due to VIP movement. Passengers of about 90 domestic flights were stranded at the Indira Gandhi International Airport because the flight was delayed or diverted due to the VIP movement.
Due to delays in flight, Jet Airways also admitted that the flights affected by the VVIP movement at Delhi Airport have been affected.
Watch video of complete incident here:
WATCH:Angry passenger shouts at Union Minister KJ Alphons at Imphal Airport after flights were delayed due to VVIP arrival schedule #Manipur pic.twitter.com/0EWHjIA30n

— ANI (@ANI) November 22, 2017