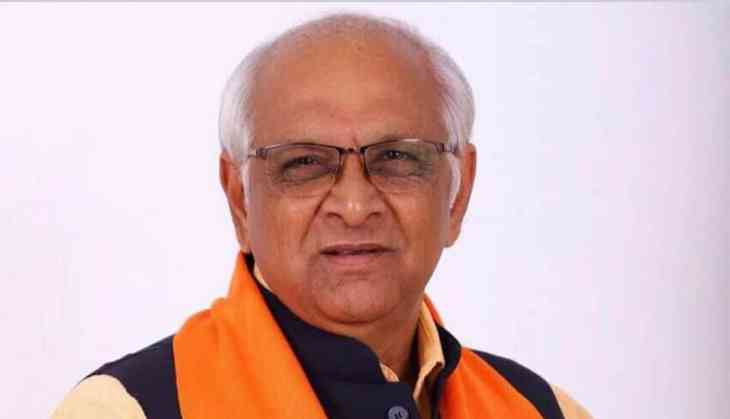 Patel dedicated victory to people
After the BJP swept the Gujarat assembly elections, CM Bhupendra Patel, in a tweet, dedicated the thumping victory to the people of the state, saying 'this is a victory of their unwavering faith in BJP's good governance.'
"Hon'ble Prime Minister Shri Narendrabhai Modi and Hon'ble Union Home Minister Shri Amit Shah have congratulated the Bharatiya Janata Party for its historic victory in the Gujarat Assembly elections. This is a victory of the unwavering faith of Janata Janard on BJP's good governance. Thank you Gujarat!," Patel Tweeted.
ગુજરાત વિધાનસભાની ચૂંટણીમાં ભારતીય જનતા પાર્ટીના ઐતિહાસિક વિજય બદલ માનનીય પ્રધાનમંત્રી શ્રી નરેન્દ્રભાઈ મોદી તથા માનનીય કેન્દ્રીય ગૃહમંત્રી શ્રી અમિતભાઈ શાહે ટેલિફોનિક વાતચીત કરી અભિનંદન પાઠવ્યા છે. ભાજપાના સુશાસન પર જનતા જનાર્દને મૂકેલા અતૂટ વિશ્વાસનો આ વિજય છે. ધન્યવાદ ગુજરાત! pic.twitter.com/BGVDSPL58z

— Bhupendra Patel (@Bhupendrapbjp) December 8, 2022
The BJP has swept the Gujarat polls by leading in record-breaking 158 seats in the Assembly elections. While Congress has performed its worst this time as compare to the gains it had in the 2017 Assembly elections. The grand-old party has won 7 seats and is leading in 9 seats. The AAP has won 2 seats and leading on 1 seat, as per Election Commission's latest data till 3:30 pm.
Heading to a historic win, the BJP has announced the date of new chief minister's swearing-in ceremony. The party Gujarat chief CR Patil said that Bhupendra Patel will be sworn in for a second term as Chief Minister of Gujarat on December 12. The oath taking ceremony will take place in presence of Prime Minister Narendra Modi, union Home Minister Amit Shah and other dignitaries.
The party's supporters also celebrated a thumping win in Gandhinagar and other parts of Gujarat.
The approximate voter turnout in Gujarat by the end of the second phase of the Gujarat elections was recorded at 59.11 per cent.
During the first phase of polling on December 1, Gujarat saw an overall turnout of 63.14 per cent. While polling for 68 assembly seats in Himachal Pradesh was held on November 12.
BJP has been in power in Gujarat for 27 years with Prime Minister Narendra Modi remaining in the Chief Minister's post for the longest time before becoming the Prime Minister. Congress gave a tough fight to the ruling BJP in the last assembly elections in 2017.
However in 2022, AAP is spoiling the game for Congress by taking away a significant vote share in their favor.
Meanwhile, Congress has won 26 seats in Himachal Pradesh and is leading in 39 seats, whereas BJP has won 14 seats and leading in 9 as per ECI data till 3:45 pm. The Independent candidates have won 3 seats, and could potentially play a crucial role in government formation.
The counting of votes for the Gujarat Assembly elections began on Thursday at 8 am. The counting in Gujarat began at 37 centres in 33 districts.