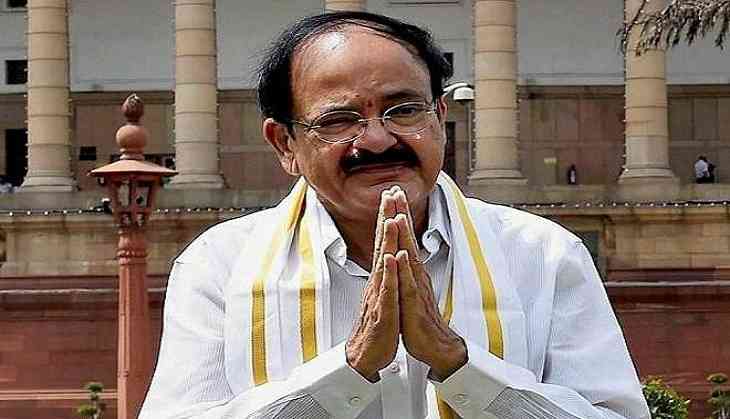 Vice President M Venkaiah Naidu on Saturday morning emplaned for a five-day visit to South America's Guatemala, Peru and Panama, commencing from tomorrow.
Bilateral trade and investments are expected to be mainly discussed during the visit.
During the visit, the Vice President is scheduled to hold meetings at the highest levels in the three countries.
Further, he will interact with a score of respective parliamentarians of Guatemala, Peru, and Panama.
This will be the Vice President's first overseas visit after assuming office. He will be accompanied by a high-level delegation, including Minister of State for Tribal Affairs Jasvantsinh Sumanbahi Bhabhor, four Members of Parliament and senior officers of the Government of India, as said in a press release issued by the Ministry of External Affairs on May 3.
A range of bilateral issues including the strengthening of institutional mechanisms for political interactions, multilateral matters, trade and commerce, investments, information technology, capacity building, traditional medicines, space, defence, and culture are expected to be discussed during the visit.
Vice President Naidu will also visit various eminent universities of the three countries and further meet members of the Indian diaspora residing in the three countries.
(ANI)