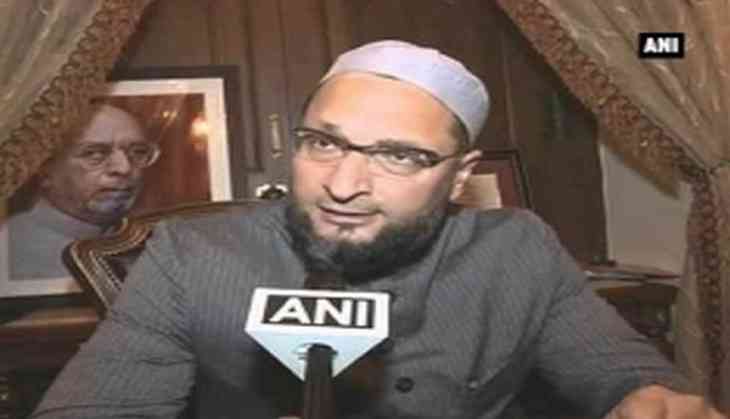 All India Majlis-e-Ittehad-ul Muslimeen chief Asaduddin Owaisi on Monday slammed Union Minister Venkaiah Naidu for speaking on the much-debated Triple Talaq issue, saying that the Bharatiya Janata Party (BJP) wants to keep the fire of communalism ignited.
Taking a dig at Naidu, Owaisi dubbed him as an 'expert on Sharia, asking the minister to not be selective and speak on other issues also concerning the Muslim community.
"Well, the nation now has a new expert on Sharia who happens to be Venkaiah Naidu. I would ask him to explain to us what is Sharia? Why is Naidu not talking about the rights of Pilu Khan's blind mother, about rights of Zakia Jafri, about Akhlaq's wife and mother, and Najeeb's mother? So, this selective talking about rights is not acceptable to us," Owaisi told ANI.
Owaisi further said that when the Supreme Court is to hear the matter from May 11 onwards, then why is the BJP intruding before.
Earlier yesterday, Naidu reiterated Prime Minister Narendra Modi's appeal to not politicise the issue of triple talaq and asserted that the controversial practice had no sanction in Shariat.
"Triple talaq is a matter of right of equality and right of women to live with dignity. It should not be politicised. I appeal to all political parties to take a resolve to put an end to negative politics," he said, while addressing a press conference in Hyderabad.
Prime Minister Modi earlier on Saturday appealed to the Muslim community to find for proper solution to end the practice of triple talaq.
Addressing the Basva festival, he told the media, "I believe people from Muslim community would come up to solve the issue of triple talaq and act as savior to the Muslim women in this crucial period."
He further went on to say that there should be no discrimination in the country, adding that ' Sabka Saath Sabka Vikas' was the motto of his government and it would fulfill the promises made to the people without any discrimination.
-ANI