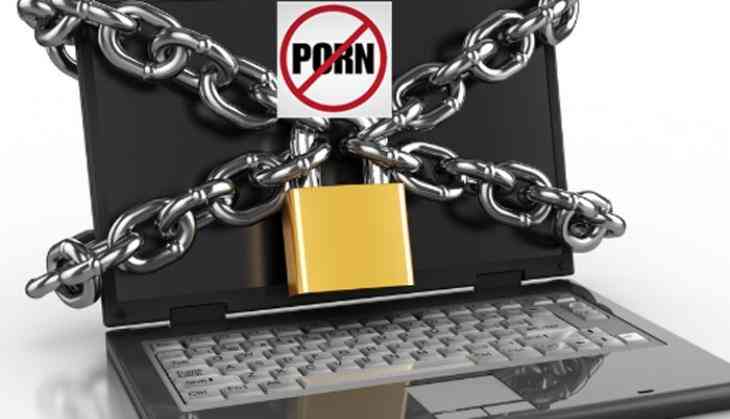 The Uttarakhand High Court asked the Centre to strictly implement the ban on pornographic websites, taking cognisance of reports that a girl was gangraped in a Dehradun school by her fellow students after they watched porn clips.
Issuing a slew of directives to implement the ban Thursday, a division bench comprising Acting Chief Justice Rajiv Sharma and Justice Manoj Tiwari said, "Unlimited access to these pornographic sites is required to be blocked/curbed to avoid an adverse influence on the impressionable minds of children."
According to news reports, the four students had told the police during investigation that they had watched porn on the Internet before allegedly raping the girl who is a student of Class 10.

The court directed Internet service providers to strictly obey a notification issued by the Centre three years ago for a ban on porn sites.
It also asked them to block publication or transmission of obscene material in any electronic form, transmitting of material containing sexually explicit act or conduct and also publishing or transmitting material depicting children in sexually explicit act or conduct forthwith.
Internet service license holders violating this direction will lose their licence as per Section 25 of the Information Technology Act 2000, the high court said.
"The Ministry of Communication and IT, Department of Telecommunications, Government of India has issued a Notification on 31.07.2015 which was circulated to all the Internet Service License Holders, as per the list contained therein.
"The Department of Electronics and Information Technology (DELTy) has requested Department of Telecommunications to notify intermediary for disablement of the URLs under the provision of Information Technology Act, 2000, as the contents posted on these websites infringe morality, decency," the high court said in its order.
Keeping in mind the gravity of the offence and to curb such incidents, the court directed all the Internet Service Licence Holders to strictly obey the notification.
-PTI