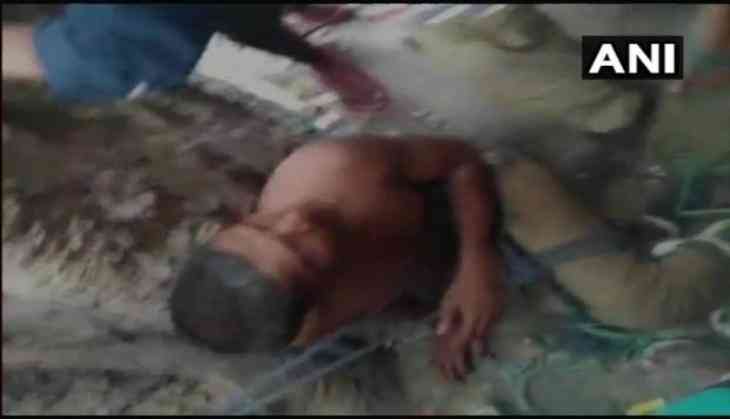 In Uttar Pradesh's Agra, the angry crowd beat a Muslim youth, who was accused of breaking sculptures in a temple. According to the news agency, the angry mob in Shahganj of Agra tied the young man to the tree and beat him severely. Later, the people handed him over to the police. According to the police, the case has been registered in this case.
Police say that they have been informed that the youth is mentally weak. The police are investigating all the allegations against the youth. When the young man was questioned, he changed his statement many times. Because of this, the suspicion of the people increased on the man. When he was beaten up, he said that he had done this on somebody's behalf, for which he had got the money. The police have arrested the youth and assure to investigate the matter.
May 29, 2018
Communal violence has been increased in the area after the incident. Hindu organizations have termed the entire incident as conspiracy and are demanding the arrest of the other accused. At the same time, people of the Muslim community have opposed that mob tied him to a tree and beaten him hard. After this incident, new sculpture has been installed immediately in the temple.
Also read: Thunderstorm Alert! At least 40 dead and several injured due to thunderstorm and lightning in UP, Bihar and Jharkhand; rescue work underway