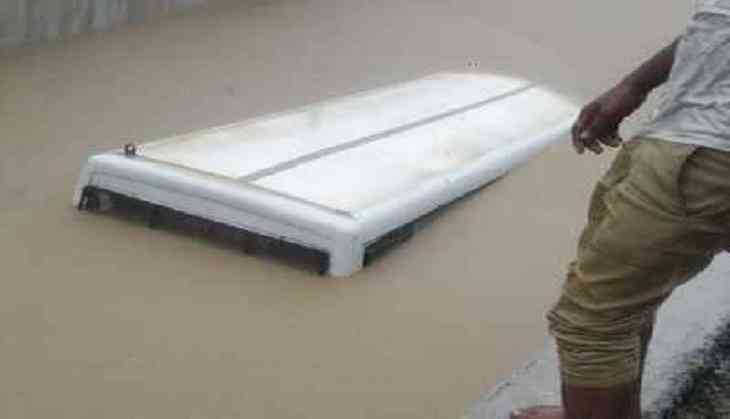 A school bus carrying 21 schoolchildren got completely submerged under a waterlogged railway underpass in Kharkhod area of the city. They had a narrow escape after the nearby rushed to rescue them.
The incident took place when the bus was going to drop the kids' home. As the state witnessed heavy rain for the last two days, the roads underwent heavy water logging.
The submerged bus drew the attention of nearby villagers who saved them by jumping into water and took them out through windows. After rescuing the last child, the bus has got submerged completely.
"I was passing by when I heard the cream of terrified children who got trapped. The bus had begun to submerge by then. Realizing there was little time, I jumped and began pulling the kids through the windows. Fortunately, more villagers has assembled by then and they all helped in rescuing the kids," a passerby Salman Ahmad, who is a resident of Chandsara village, was quoted by the Times of India as saying.
Girijia Shankar Tripathi, Station officer of Partapur police station, said " When the driver felt that it was not wise to drive the bus further, he tried to turn back the vehicle but by then water had entered the silencer and the vehicle's engine stopped. Water was rising continuously and the driver along with the conductor then started evacuating the children and a villager named Salman jumped into the water and rescued the panic-stricken children."
Also read: Hanan Hamid, Kerala student who sold fish after college in uniform gets trolled; police held the accused