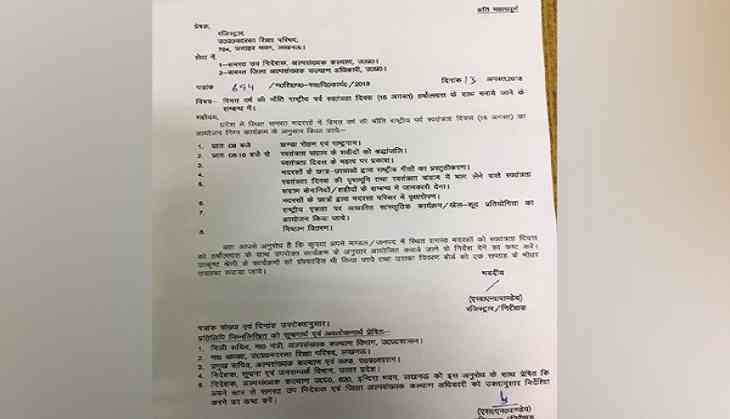 Ahead of the 72nd Independence Day, the Uttar Pradesh government on Monday issued instructions to all the madrasas (Islamic schools) across the state to hoist the national flag and pay homage to all the freedom fighters.
The decision has been taken to inculcate patriotism among students.
The state government's order came two days after the Uttar Pradesh Shia Waqf Board mandated reciting 'Bharat Mata Ki Jai' slogan during the Independence Day programmes to be held on Waqf properties on August 15.
In an order issued on Saturday, Waqf board warned of "strict action" in case the directive was not complied with.
Last year, the Yogi Adityanath-led government was criticised after it directed the madrasas to hoist the national flag and ordered the madrasas to make a video of the event in addition.
However, the state government has not asked the madrasas to make videos this year.
In 2017, a Muslim cleric had opposed the government orders making it mandatory for madrasas to unfurl national flag and sing the national anthem on Independence Day.
Speaking to ANI, Mufti Mukkaram, a cleric from Delhi, said such orders shouldn't be passed which question the loyalty and patriotism of the Muslims.
The Madrasa board had also asked the students to take out a ' Tiranga rally' last year.
(ANI)