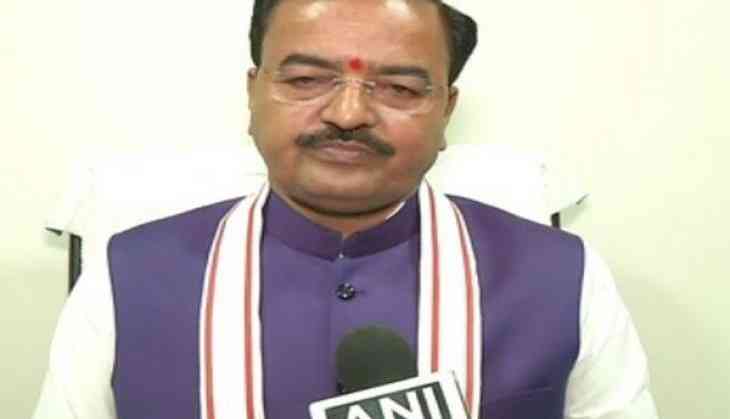 Uttar Pradesh Deputy Chief Minister Keshav Prasad Maurya on Tuesday clarified his previous statement on Ramjnamabhoomi dispute and said that even majority of Muslims want Ram temple to be built in Ayodhya.
Speaking to ANI, Maurya criticised the Congress party for looking at Ayodhya dispute as a political issue.
"Just like other devotees of Lord Ram, I also want that Ram temple should be constructed in Ayodhya at the earliest. Currently, the matter is being heard in the Supreme Court. We are waiting for its judgement. The Bharatiya Janata Party (BJP) has always been in favour of the construction of Ram temple. It's not a political issue, rather it's about our faith," Maurya said.
"We have a majority in Lok Sabha, but we don't have the numbers in Rajya Sabha to pass a bill for the construction of Ram temple in Ayodhya. Majority of Muslims also want Ram temple to be made, but due to some political reasons, especially the Congress party does not want consecutive hearings in the Supreme Court. They do not want Ram temple to be built in Ayodhya," he added.
Earlier on Monday, Maurya suggested two options to resolve the dispute. He said either a dialogue process can be started among the stakeholders or a law can be passed in Parliament to resolve it.
"There is demand from saints to resolve the issue at the earliest. If there is any delay in the judgement, there are other options, such as dialogue or passing a law in Parliament. But the signals we are getting indicate that there would not be any delay," he had said.
The Babri Masjid, built by Mughal emperor Babur in Ayodhya in 1528, was, on December 6, 1992, razed to the ground allegedly by Hindu activists, claiming that the mosque was constructed after demolishing a Ram temple that originally stood there. Since then, several hearings have been held in the Supreme Court regarding this matter.
(ANI)