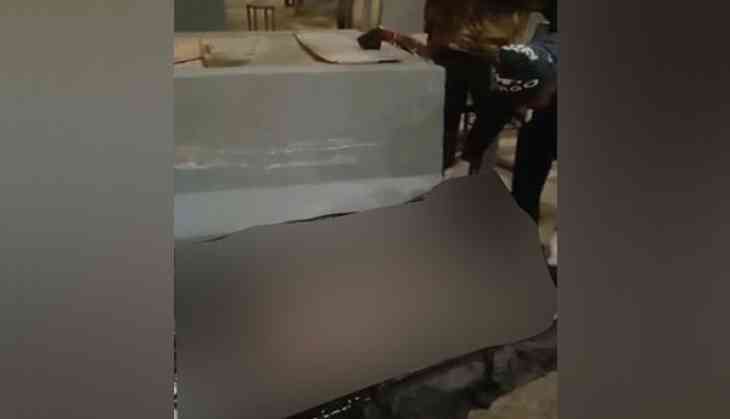 In another heart-wrenching incident of speculated hit and drag case, a body of a man was found stuck at the other end of a car moving towards Noida in Uttar Pradesh at the Yamuna Expressway, the Uttar Pradesh police said on Tuesday.
As per the information, the car was heading towards Noida from Agra when the stuck body of an individual caught the attention of security personnel at a toll booth in Mathura's Mant.
The car was driven by a Delhi-based Virendra Singh, who is currently being interrogated by the police.
"There was a dense fog at the Expressway last night, hence there was the least visibility due to which the man who met with some accident stuck with his car," Superintendent of Police (SP Dehat) Trigun Bisen said quoting suspected accused Virendra Singh as saying.
Virendra is being interrogated and the cameras are being scanned. The people in the nearby villages have been nudged about the incident for his identity.Further information in the matter is underway.
Similar incidents have been regularly making headlines since the January 1 incident, wherein a 20-year-old Anjali Singh, who was riding a scooter, was found dead on the street after being allegedly hit and dragged for several kilometers by a car driven by five youths in Outer Delhi's Kanjhawala area. The woman was abandoned dead in the middle of the street, with her clothes torn and tattered from the alleged dragging incident. A total of seven persons, including the five occupants of the car, were arrested in the wake of the incident.