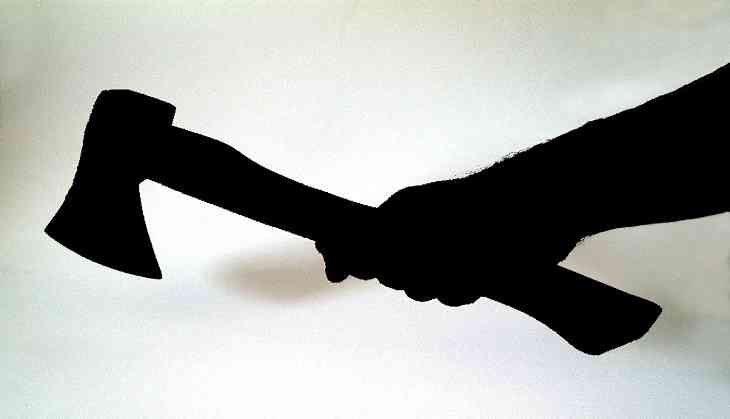 Man kills 3-year-old son with axe after argument with wife.
A man has been taken into police custody for hacking his three-year-old son with an axe following a heated argument with his wife in Chitisapur village which falls under the jurisdiction of Hussainganj police station, police said on Friday.
The accused later buried the dead body in an agricultural field.
On Wednesday, the accused, identified as Chandrakishore Lodhi had an altercation with his wife in an inebriated state and in a fit of anger he hacked his son Raj with an axe and later buried the body in an agriculture field, Deputy Superintendent of Police Veer Singh said.
On the basis of a complaint filed by the wife, Lodhi was arrested on Thursday and the body was recovered with the help of the information provided by him, Singh said.
The body has been sent for post-mortem and further action is being taken, he added.
In another incident reported from the national capital, a 44-year-old auto driver was stabbed to death during the wee hours of Thursday in Dwarka. The man was stabbed in the neck by the miscreants around 2 am on January 26, 2023.
The auto driver was immediately rushed to a nearby hospital where he was declared dead on arrival. The officials said that multiple teams have been set-up to arrest the culprits who are currently at large.
Police suspect that two people who were present in the auto-rickshaw when the crime happened, were involved.
The police have dismissed a robbery angle as the belongings of the deceased, including his mobile phone and wallet, have been found.
However, the matter is still being investigated by the police. The police are looking into all the CCTV footage of the area.
Further details into the matter are awaited.
Also Read: Delhi shocker: Four youths kill teen over unpaid debt