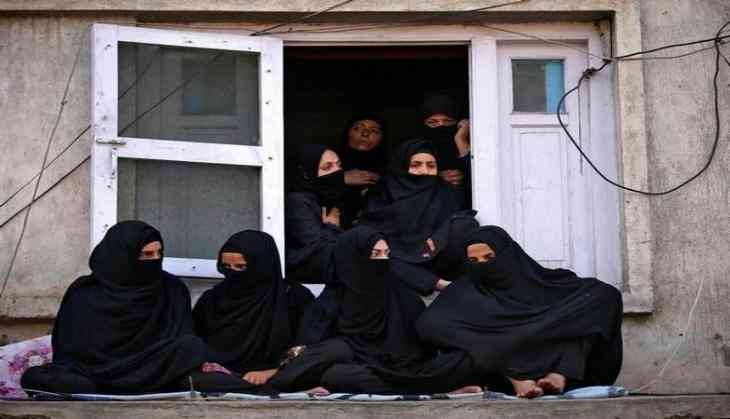 In a video clip that is going viral on social media a burqa-clad Muslim lady is seen removing her burqa on being asked by police officers present at Uttar Pradesh Chief Minister Yogi Adityanath's rally in Balia on 21 November.
In the video, the woman is seen first taking off a saffron scarf that was around her neck. In the next few minutes, during her interaction with three police officers she even took off the burqa.
However, Amit Kumar, the SP of Balia refuted the occurrence of such incident saying, "I have not been informed of any incident where a woman was asked to take off her burqa."
"However, everyone had the instructions to see that no one shows black cloth to Yogi ji. Whatever you are mentioning will be probed and action will be taken," added Balia SP.
A few days back, black flags were shown to Adityanath in Meerut where he had gone to address a rally ahead of the local bodies' election.
Meanwhile, voting for the first phase of local body election in Uttar Pradesh has begun. In the first phase, polling is being held for five municipal corporations, 71 Nagar Palika Parishad and 154 Nagar panchayats.
-ANI