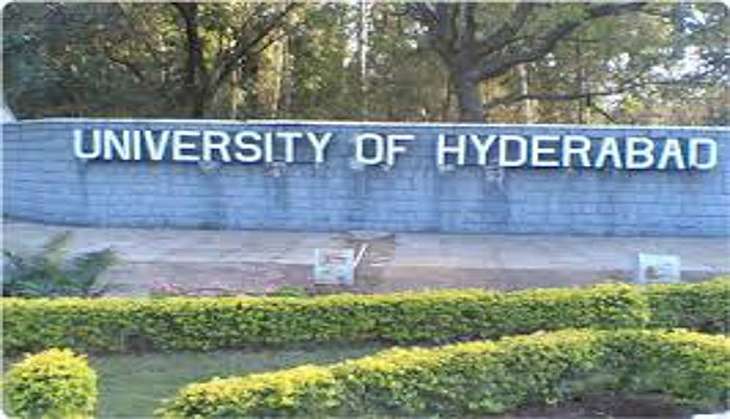 A peaceful meeting convened at the University of Hyderabad on 17 July to discuss the state of affairs in Kashmir turned violent as a scuffle broke out between student groups in the university.
UoH Pro Vice-Chancellor Vipin Srivastava told PTI on Sunday that a group of around 15 students and two faculty members gathered at the shopping complex on the campus last evening and conducted a meeting on "Kashmir issue", despite being advised against holding any such meeting by the University Security Officer.
"Despite requests by the security officer, the meeting continued with speeches. Later, another section of students, objected to the meeting and a scuffle broke out resulting in minor injuries to two or three of them (from both the groups)", Srivastava said.
He said things are under control and that "we are keenly observing the situation".
In his complaint, Amol Singh, an MPhil student of the varsity has alleged that a group of 30 students belonging to ABVP "brutally" attacked him last night resulting in injuries to him, while the ABVP members in turn alleged that Singh and his friends assaulted them.
ABVP leader Nandanam Susheel Kumar, who has been accused of abetting suicide of Dalit research scholar Rohith Vemula in January, today lodged a complaint with Miyapur Police accusing Singh and his friends of assaulting him and other ABVP members.
However, in a cross complaint lodged with Gachibowli Police, Singh alleged that Kumar and others hit him with punches and kicks, and later again attacked him near his hostel.
"Around 30 ABVP students led by Susheel Kumar, took out a bike rally raising 'Bharat Mata ki Jai' slogan and they abused me and beat me up near the hostel. I was later taken to a hospital by my friends. They mistook me to be a Kashmiri student and assaulted me," Singh claimed.
However, Kumar alleged that the group of students raised separatists slogans after the meeting on Kashmir issue, following which they objected to it.
Police remain tight-lipped about the incident, though an official merely said there was some altercation, but refused to elaborate.
"Classes are starting from tomorrow and new students are also joining and I want to reassure the parents of the wards nothing to worry about," Srivastava said in his appeal.
UoH, also known as HCU, has been witnessing sporadic protests since Vemula's death with a section of students demanding dismissal of Vice-Chancellor Appa Rao Podile who is amongst those booked for abetment of Vemula's suicide.
--PTI