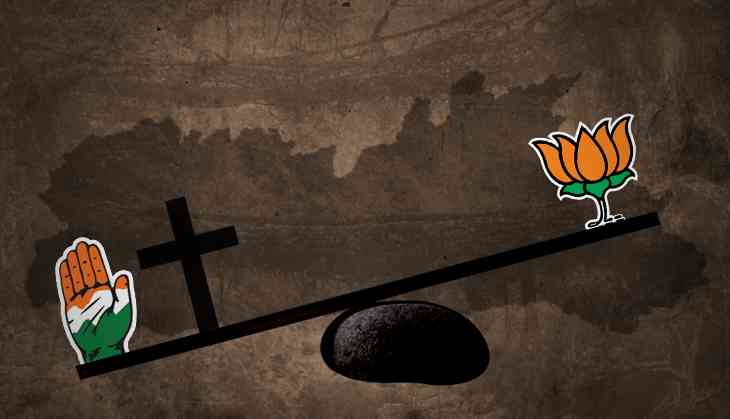 The United Democratic Party (UDP), coalition partner of the ruling Meghalaya Democratic Alliance, has suggested that an UDP leader be the common candidate of the alliance from Shillong Lok Sabha seat in the general election next year.
UDP general secretary Jemino Mawthoh told reporters on Friday that the MDA should field common candidates from both Shillong and Tura parliamentary seats.

The Shillong seat is being represented by the opposition Congress leader Vincent H Pala for the past 10 years. However, the UDP claimed that the MDA had a better chance from the constituency with the Congress already on "downhill slide" in the state.
"We would also like to propose that the common candidate for the Shillong seat should be from the UDP, while Tura seat should go to the National Peoples Party (NPP) since we being the main parties in the coalition government," he said.
Mawthoh, however, said that the UDP would further discuss the proposal with the other coalition partners to ensure win of the MDA candidates from both the seats in the upcoming LS polls.
Meghalaya has two Lok Sabha seats.
To a question, the UDP leader alleged that the Congress was on a downhill slide in Meghalaya and the recent resignation of its tallest leader D D Lapang would no doubt affect the party performance in the elections.
"His (Lapang) resignation only indicated that the Congress is going downhill and is in a disarray and unorganised otherwise a leader of his stature would not have taken such a decision," he said.
Whether the UDP will approach Lapang, a five-time chief minister, Mawthoh said that the party would definitely meet the veteran leader soon to discuss if he would join the MDA.
-PTI