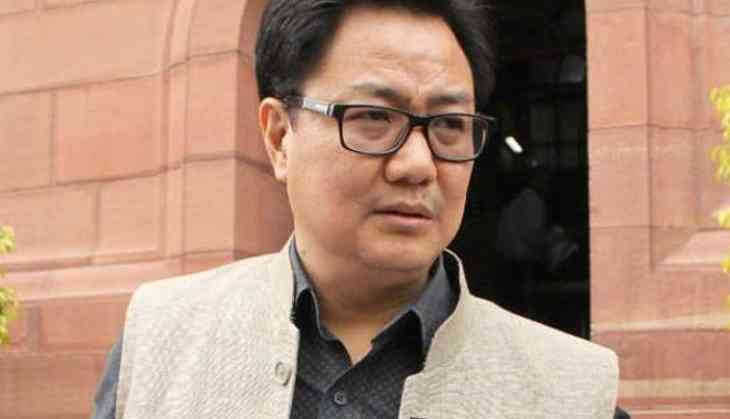 Union Minister of State for Home Affairs Kiren Rijiju on Wednesday firmly stated that Rohingya Muslims are illegal immigrants and will not be allowed to reside in India for a longer time.
"The government has a clear stand on Rohingya issue. They are illegal and won't be allowed to thrive in India," said Rijiju.
Meanwhile, Union Home Minister Rajnath Singh also said that the Centre has issued an order to all state governments directing them to ensure that no Rohingya should possess Indian documents.
"We've issued orders to all states that no Rohingya should possess Indian documents so that we can talk to the government of Myanmar and External Affair Minister Sushma Swaraj can speak with the foreign minister of Myanmar," Singh said.
Last month, the Central Government had circulated a letter to all the state governments including Jammu and Kashmir asking them to take necessary steps to prevent the entry of illegal migrants such as Rohingyas from Myanmar.
During his recent visit to India, Bangladesh Prime Minister Sheikh Hasina also spoke on the Rohingya issue and said that the New Delhi should play an important role in ensuring the safe repatriation of the Rohingya refugees back to Myanmar.
Rohingyas are a Muslim minority ethnic group in Myanmar and are considered to be illegal immigrants.
Scores of Rohingya refugees are languishing in Indian refugee camps, after fleeing a brutal Myanmar army campaign launched in August last year.
They are residing in several parts of the country including Jammu, Hyderabad, Haryana, Uttar Pradesh, Delhi-NCR, and Rajasthan.
(ANI)