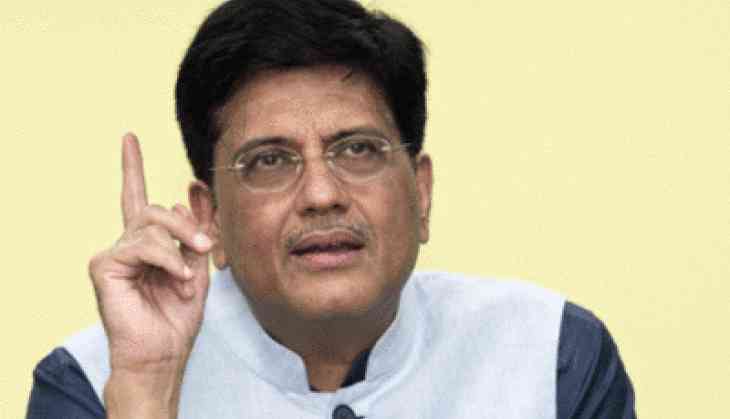 Union Minister for Railway Piyush Goyal will on Thursday inaugurate track maintenance and renewal machines, made under 'Make in India' innitiative, here.
Indian Railways will introduce three 09-3X Dynamic Tamping Express machines, One Ballast Cleaning Machine, and One Points and Crossing Tamping Machine in the existing fleet 883 track maintenance/renewal machines, for the upkeep of track to ensure safety and mobility.
Indian Railways currently have a fleet of 883 track maintenance machines; out of which, 870 were there as on March 31, 2018 and 13 track machines were added up to June. Five track machines would be added soon in the maintenance fleet of Indian Railways.
The 09-3X- Dynamic Tamping Express can measure pre and post track geometry, correct the track to required geometry, tamp three sleepers simultaneously, stabilize, and measure post tamping track parameters under load to ensure the quality of work done.
The Ballast Cleaning Machine (BCM) will be used for screening of ballast under the sleepers on plain track as well on turn-outs for restoring drainage and resilience of track to improve the mobility, safety, and passenger comfort.
The Points & Crossing Tamping Machine (UNIMAT-4S) is a tamping machine for track geometry correction of turnouts on IR track for safe movements of trains over turnouts and improved riding quality in yards.
The track machines staff will work continuously for 21 days in remote areas.
Mobile workshop cum rest van will fulfill the need of accommodation cum workshop cum office the newly re-furbished coaches are provided with fully furnished modular kitchen, RO water plant, refrigerator, bio-toilet, bathroom with geyser, storage space, office cum living space equipped with state of art inverter based air-conditioner, HD television and satellite TV connection, proper beds, LED lighting, wall fans, desert coolers, generator and inverter for power backup and spare part storage and repair space, so as to provide the track machine staff a home away from home.
The cost of modification of each coach is around Rs.18 lakhs.
Indian Railway has planned for complete mechanisation of inspection, monitoring, relaying and maintenance of Railway track to switch over to complete mechanised maintenance regime by 2020 on trunk route and 2024 on the entire network of Indian Railway.
(ANI)