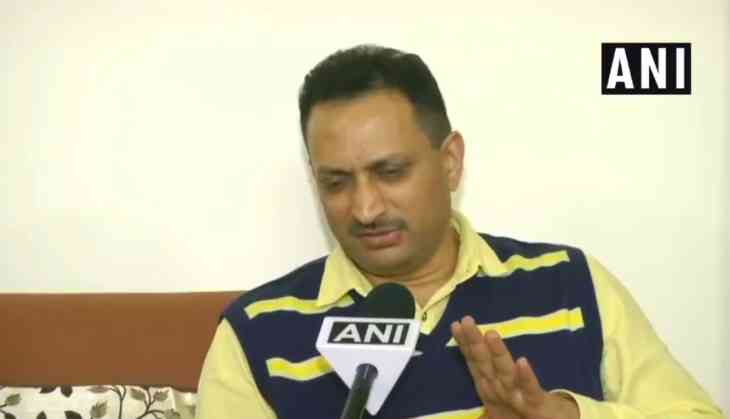 The entry of two women into Sabarimala Temple has spared the controversy in the state. The protests and clashes have erupted in the state and a state-wide shutdown has been called by Sabarimala Karma Samiti (SKS) on Thursday.
The oppositions have also joined the protests and started giving their statement over the entry of two women even after restrictions. In a recent note, the Union Minister Anant Kumar Hegde has kicked off a row by giving a controversial statement over Sabarimala temple row.
He said that the entry of the two women to the shrine was a 'daylight rape of Hindus'.
Kumar told to ANI that 'the Kerala government has failed. I would like to say that it's totally daylight rape on Hindu people.'
he also added that to maintain law and order in the state was the responsibility of the Kerala government and have also ensured to manage the system without hurting the faith of the masses.
See video:
#WATCH Union Minister Ananth Kumar Hegde on #Sabarimala row says, "Kerala govt entirely failed. It's totally daylight rape on Hindu people." pic.twitter.com/brKdVApSZ8

— ANI (@ANI) January 2, 2019
However, his remark has sparked a row on social media and slammed for what Anant Kumar said.
Check out some reactions of netizens:
Bjp can't save Hindus

— chandan (@Chandan___S) January 2, 2019
Anant kumar hegde is an idiot.

— gaurav (@gaurav56502794) January 2, 2019
January 2, 2019
He shld b groomed as @BJP4Karnataka CM candidate post @BSYBJP ji retirement. He is @myogiadityanath for Karnataka. He will win 200 seats @smita_muk @DrPrasadVA

— bad hindu swami sharanam🇮🇳 (@pai2_goa) January 2, 2019
Talking about any faith other than hindu religion is a sin in india 🙏libratard & leftists will gag you if you talk about uniform civil code or triple talaq & sicular media amends it's own narrative, when that subject arises 🤐🙏

— Wandering introvert (@Nik_Mahendran) January 2, 2019
hegde jb b muh kholte hai kuch chutiyapa h krte hai now he is making fun of RAPE

— जितिन Mathew (@KaleenBhaiSpkn) January 2, 2019
Mr. @AnantkumarH is certainly wrong in his narrative. It is @BJP4India @RSSorg coz of whom this rape and discretion happened. Even after being in power they jus could not do anything and waited till discretion happens so as to cultivate Hindu Sentiments as VOTE

— Prratik kayal (@Pratikkyal) January 2, 2019
Also read: Sabarimala Temple Row: State-wide shutdown called in Kerala after protest over two women entered to the Lord Ayyappa shrine