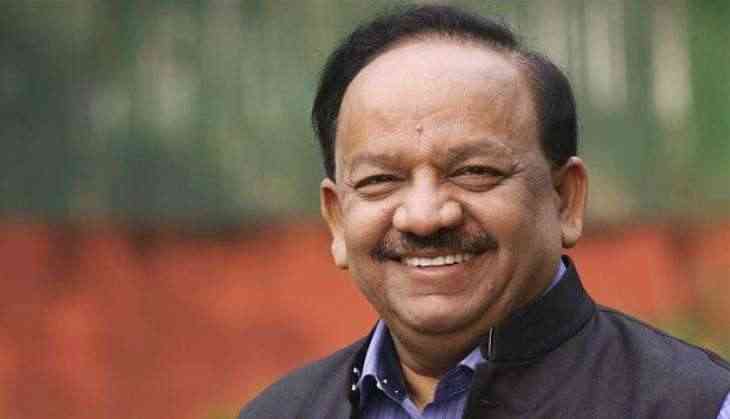 For India, World Environment Day 2018 is not a "symbolic" celebration, but a mission, Union Environment Minister Harsh Vardhan today said.
The minister during the World Environment Day celebrations invited people to take care of their Green Social Responsibility and urged them to take up Green Good Deeds in everyday life.
He said 700 Green Good Deeds are available and people are required to take small positive actions without any extra efforts that can help conserve our environment.
Addressing the gathering, Erik Solheim, Executive Director, UN Environment said plastic is a huge environmental and health issue while mentioning that individual in tackling plastic pollution and taking specific measures to deal with single use plastic.
Union Environment Secretary C K Mishra highlighted that great ideas have come up during this event and there is a need to package all these ideas in a nice way.
He also briefly highlighted that the Paris Agreement (PA) and Sustainable Development Goals (SDGs) are the two important agreements that have been adopted in the year 2015.
He said that India is taking every action to fulfil its commitment and goal under the PA and SDGs.
In his keynote address, the secretary of the Department of Economic Affairs, Ministry of Finance, highlighted accounting for GDP and requirement of new technology for managing forest, natural resources etc in an efficient way.
Four plenary sessions was also organised, the first being on Natural Capital of India: Status and Policy Implications .
The plenary session focused on findings of the Natural Capital Status of India' assessment, identify the regional profile of the tradeoffs amongst natural capital and other types of capital, establish relevance of wealth estimates in tracking the attainment of the SDGs among others.
The Second plenary session was on "Launch Event for TEEB for Agriculture and Food Report .
"This dialogue session witnessed the launch of the TEEB Agri Food Scientific and Economic Foundations Report' and sharing of key findings including the role of the evaluation framework in contributing to a new more holistic, multi-dimensional, systems-thinking paradigm and the potential impact for decision-makers in policy, business and farming, and in contributing to the 2030 Agenda and Sustainable Development Goals," an official statement said.
The Third plenary session on Nitrogen: Joining up for a Cleaner Environment focussed on how nitrogen can play a role in supporting India to progress towards achieving the Sustainable Development Goals by highlighting where interventions are possible, potential environmental and social benefits and outline the intergovernmental processes for nitrogen management.
The Fourth plenary session on Scaling Impact Investment in India focussed on bringing together innovators, entrepreneurs, industrial houses and policy makers on a single platform with an agenda to find solutions using science and deep tech rather than just being activists about it, the statement added.
(PTI)