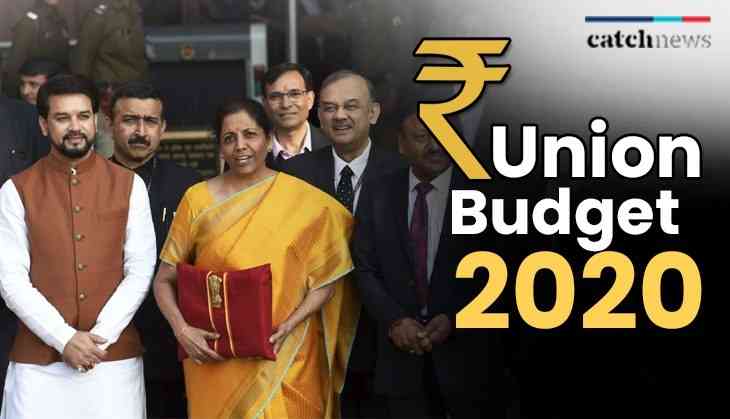 While presenting Union Budget 2020-21, Finance Minister Nirmala Sitharaman on Saturday said fundamentals of the economy are strong and inflation has been well contained, while banks cleaned up accumulated loans. She termed GST as a historic structural reform, saying it integrated the country economically.
Here're the key takeaways:
* FM Nirmala Sitharaman: In the proposed personal income tax regime, those with income between Rs 7.5-10 lakhs can pay tax at 15% against the current 20%. Those with income between Rs 10-12.5 lakhs can pay tax at 20% against 30%.
* Rs 85,000 crore rupees for Scheduled Castes and Other Backward Classes in 2020-21
* Rs 53,700 crore rupees for Scheduled Tribes
* Enhanced allocation of 9,500 crore rupees for Senior citizens and Divyangs
* Major reforms to be introduced for recruitment into non-gazetted posts in government and PSBs; National Recruitment Agency to be set up for conducting common online eligibility tests for recruitment to these posts
* Parameters and incentives to be provided to states who take measures for cleaner air in cities above 1 million population - 4,400 crore rupees allocated for this
* Conventional energy meters to be replaced by prepaid #smartmeters in the next three years. Pre-paid meters (smart meters) will give consumers the freedom to choose suppliers
* 100 more airports to be developed by 2024
* Introduction of more Tejas-like trains
* Large solar power capacity to be set up alongside rail tracks, on land owned by Railways
* Finance Minister Nirmala Sitharaman proposes Rs 27,300 crore for the development and promotion of industry and commerce in 2020-21
* Narendra Modi government wish to turn every district into an export house
* Rs 28,600 crore rupees provided for programmes which are specific to women
* Rs 35,600 crore rupees for nutrition-related programmes in 2020-21
* Rs 1.7 lakh crore rupees to be provided for transport infrastructure in the coming financial year
* Nirmala Sitharaman announced Rs 99,300 crore outlay for the education sector in 2020-21 and Rs 3,000 crore for skill development
Also Read: Budget 2020: Modi Govt proposes Rs 30,757 Cr for Jammu-Kashmir and Rs 5,958 for Ladakh