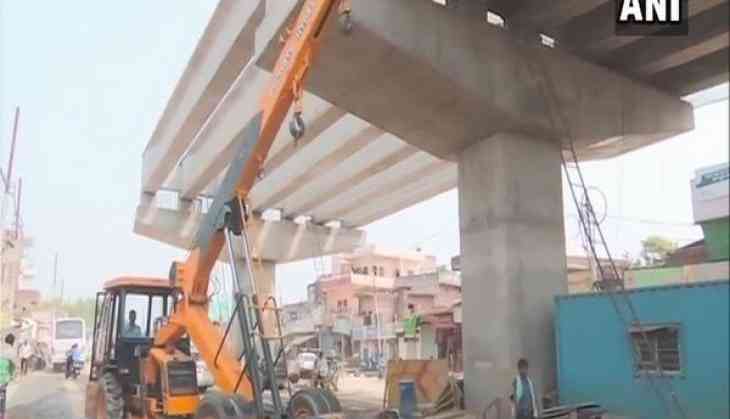 Merely 15 days after 18 people were killed after an under-construction flyover collapsed in Varanasi last month, several railing plates of an under-construction flyover fell on Babatpur road on Friday.
However, no injuries have been reported since a road diversion was already in place.
According to primary information, on Thursday night, 12 railing plates totalling over 50-feet in length were installed on the under-construction flyover; and in the wee hours of Friday morning six of them fell.
The incident took place atop NH-31 on which the flyover is being constructed.
Earlier on May 15, a huge slab of a flyover under-construction came down, crushing on cars and a local bus underneath, and killing 18 people while critically injuring 11 others.
Following the incident, Prime Minister Narendra Modi and Uttar Pradesh Chief Minister Yogi Adityanath announced ex-gratia for the affected families.
Also, a First Information Report (FIR) was been lodged under sections 304 (Punishment for culpable homicide not amounting to murder), section 308 (Attempt to commit culpable homicide) and section 427 (Mischief causing damage to the amount of fifty rupees) of the Indian Penal Code (IPC) against the officials of the Uttar Pradesh Setu Nigam.
(ANI)