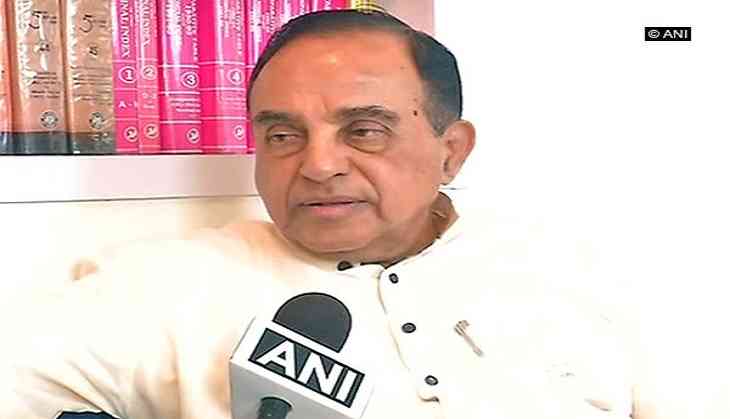 Terming it as 'unconstitutional', Bharatiya Janata Party (BJP) leader Subramanian Swamy on Monday asserted that the Supreme Court should just quash Article 35A of Jammu and Kashmir , as it is a temporary provision and has been held this long as a method of 'appeasement to votes' by the Congress party.
Swamy told ANI that Article 35A is a part of Article 370, which can be removed by the President's ratification, as it doesn't have the same status as the other articles of the Indian Constitution.
"In my opinion the Supreme Court should set it (Article 35A) aside, quash it. It is a temporary provision," Swamy told ANI.
"There is no need for Article 370, it has been too long kept by the Congress party as a method of appeasement to their votes," he added.
The apex court today will hear a clutch of petitions challenging the constitutional validity of Article 35A.
The petitions were filed by an NGO on grounds that politically contentious Article 35A was illegally added to the Constitution of India as the Article was never proposed before the Parliament.
Article 35A of the Indian Constitution is an article that empowers the Jammu and Kashmir state's legislature to define "permanent residents" of the state and provide special rights and privileges to those permanent residents, while article 370 gives special status to the state of J&K in the Indian Union.
Article 35A was added to the Constitution by a Presidential Order in 1954 and accords special rights and privileges to the citizens of the Jammu and Kashmir. It also empowers the state's legislature to frame any law without attracting a challenge on grounds of violating the Right to Equality of people from other states or any other right under the Indian Constitution.
-ANI