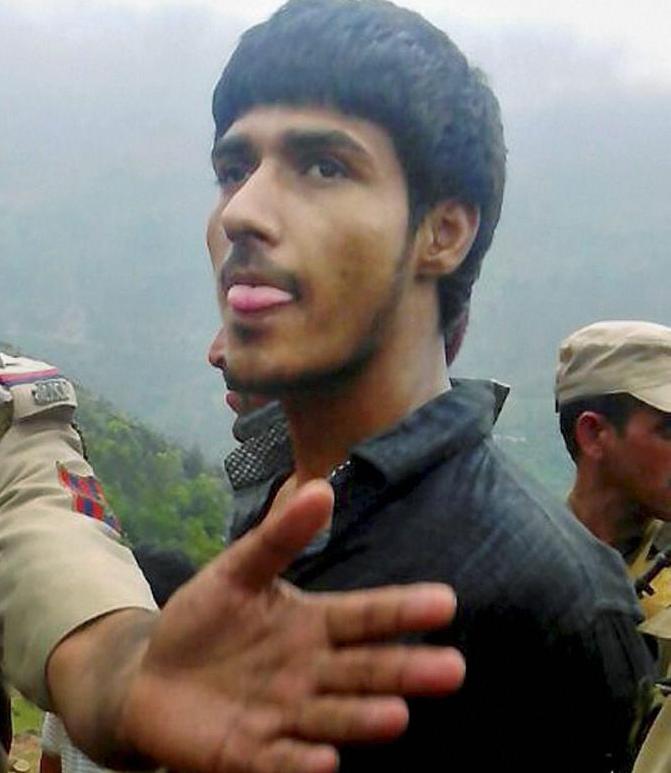 Two militants had attacked a Border Security Force convoy in Udhampur, Jammu & Kashmir, on the morning of Wednesday 5 August, killing two troopers and injuring 8. Eventually, one of the militants was caught alive.
He is being touted as India's big catch on the terror front. Even before the channels could ascertain his name and age, he was declared the second Ajmal Kasab --the lone 26/11 attacker caught alive by India.
As multiple #AnotherKasab hashtags clutter our timelines and news channels splash smiling images of the suspected militant, here's a fact-sheet on the Udhampur attacker and how he has was caught.
1. News channels initially called him Qasim Khan. But Danish Rana, IG Jammu, identified him as Usman Khan. He is believed to be 20 years old.
2. Reports suggest that he is a Lashkar-e-Taiba militant and a resident of Faisalabad in Pakistan.
3. He is believed to have infiltrated into India with other LeT terrorists six days ago.
5. Apparently, he belongs to the same group of terrorists who were responsible for the Gurdaspur attack in Punjab that killed eight people. After entering India, the group split into two.
6. On 5 August, Usman and other terrorists ambushed a Border Security Force convoy in Udhampur. Two BSF jawans were killed and eight others were injured in the attack.
7. BSF troopers fired back and killed one terrorist while Usman fled into the nearby forest, taking three people hostage.
8. Eventually, security personnel tracked him down and after a brief gun-battle, caught him alive.
9. Those who were held hostage by Usman claimed that he was hungry and asked for food. They also claimed they had overpowered Usman and brought him down.