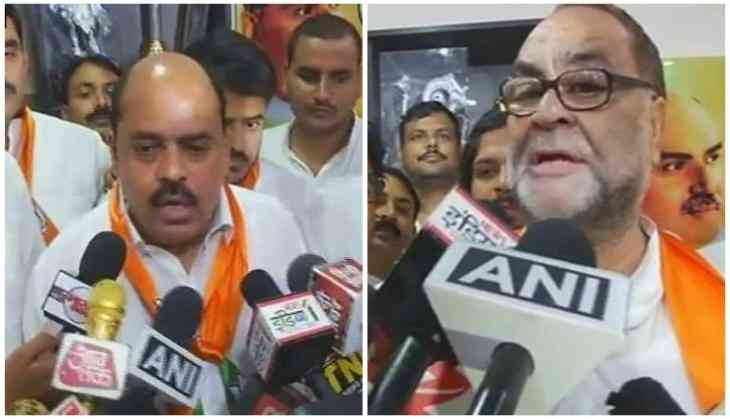 Three members of the Uttar Pradesh legislative council, including two from the Samajwadi Party (SP) and one from the Bahujan Samaj Party (BSP) will join Bharatiya Janata Party today.
The two SP MLCs are Bukkal Nawab and Yashwant Singh and the one from the BSP is Thakur Jaiveer Singh.
Bukkal Nawab, founder president of Rashtriya Shia Samaj, had been with the SP since 1992. He has been general secretary of the party twice and tried his luck in electoral politics twice but failed. He was sent to the Council in 2012 and again in 2016.
The resignation of three MLCs came the moment after BJP national president Amit Shah landed in Lucknow for a three-day organisational visit.
Meanwhile, Akhilesh Yadav accused the BJP of luring Opposition party MLCs through a "political conspiracy".
BSP chief Mayawati also cried foul and charged the BJP with misusing power and state machinery to target opposition parties and their legislators.
-ANI