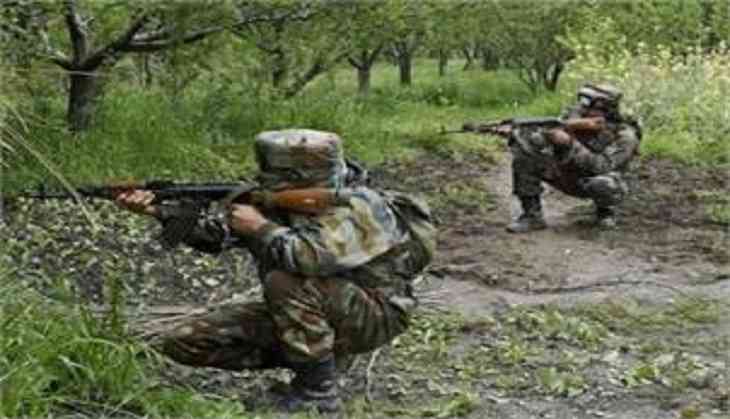 Two militants involved in the deadly terror attack on the SSB party in Banihal belt of Jammu and Kashmir on Wednesday have been arrested, the police said today.
Gaznafar and Arif have been arrested in connection with the attack in which one SSB jawan was killed and another injured.
"We have arrested two militants involved in the terror attack on the SSB party in Banihal. They were arrested within 24 hours of the attack by the police during a major combing operation in Banihal belt", SSP, Ramban, Mohan Lal told PTI.
"Two service rifles, including an AK assault rifle and an Insas rifle, which were snatched during the attack, were also recovered from their possession", the SSP said.
Gazanfar and Arif were recruited to foment terror in the Chenab Valley region, officials said.
The duo, along with Aquib Wahid, were involved in the attack. The hunt for Wahid is on, they said.
21-year-old Gazanfar Ahmed and 22-year-old Aquib Wahid are BSc students at the Degree College in Anantnag.
25-year-old Arif is working with a private company.
Families of Gaznafar and Aquib were allegedly associated with the Hizbul Mujahidebn in the past, they said.
-PTI