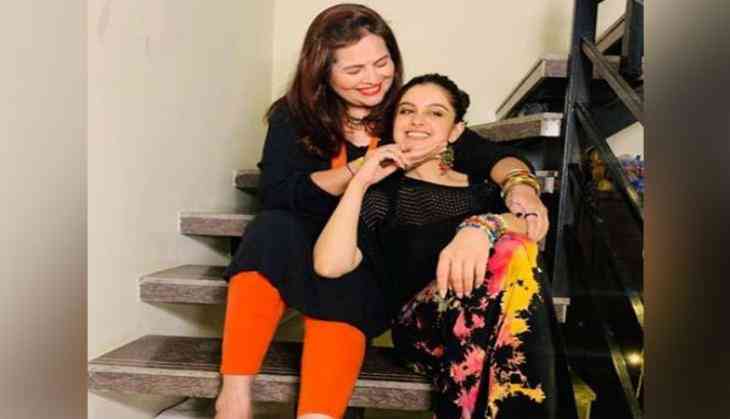 Tunisha Sharma death case.
Sheezan Khan's family has shared an alleged chat with Tunisha Sharma who allegedly died by suicide.
The chat that was shared on the late actor's 21st birth anniversary hinted that Tunisha shared a close bond with Sheezan's mother.
In the chats of October 6, which Sheewan Khan's family shared, Tunisha Sharma texted Sheezan's mother while in response Sheezan's mother showered her with love, praying for her good health.
"Jab mere saath koi nahi khada mujhe pata hai aap or aapi humesha khade rahoge. Boht pyaar karti hu aap dono se. Fikra na karein sab theek hoga. Main yahi hu aapke pass," Tunisha allegedly texted Sheezan's mother.
Sheezan's mother, in her response, wrote, "Tum humesha khush raho beta, tumahri health sahi rahe bus ameen."
Earlier, Sheezan Khan's family released an audio claiming it to be of actor Tunisha. In the audio, the family claimed that the actor is referring to Sheezan's mother as 'Amma'.
According to the family, the audio is from September 5 last year in which Tunisha is heard speaking to Sheezan's mother. However, in the released audio, Sheezan's mother cannot be heard speaking.
Tunisha Sharma's mother Vanita Sharma had made several allegations against Sheejan Khan and her family, in response to which Sheejan Khan's family came before the media for the first time.
Sheezan Khan's family denied all the allegations levelled by Tunisha Sharma's mother.
Sheezan's sister Falaq Naaz said that Tunisha was like her sister.
"We had also planned Tunisha's birthday and her mother also knew about it," Naaz said.She said that everything is being distorted in front of the media.
"Tunisha did not want to work, she wanted to travel. But her mother could not take care of her," she alleged.
"Tunisha Sharma would have been alive today if her mother had taken care of her properly," Naaz alleged.
Earlier, addressing a press conference, Sheezan's sister and co-actor Falaq Naaz, accused Tunisha's mother of "neglecting" her and said that the deceased actor's depression was due to her childhood trauma.
Falaq Naaz also denied that Sheezan had any other girlfriend, than Tunisha and called it a false narrative being spread.
"Sheezan didn't have any other girlfriend. That girl was called to record her statement. There's no secret girlfriend," said Falaq Naaz.
Incidentally, Falaq had on the day of Tunisha's cremation announced that they will speak to the media and put their side of the story.
Before her, Sheezan's advocate Shailendra Mishra alleged that Tunisha's uncle Pawan Sharma was the 'former manager' of the late actor, and was fired because of his harsh behaviour.
"Tunisha's so-called uncle Pawan Sharma was her former manager, who was fired four years ago because he used to interfere in her affairs and behave harshly with her," he said.
Sheezan's advocate alleged that Tunisha was in frightful awe of her 'uncle' from Chandigarh, who instigated her mother, Vanita, to strangulate Tunisha.
"Tunisha used to panic a lot upon hearing the name of Sanjeev Kaushal. At the instigation of Sanjeev Kaushal, Tunisha's mother broke her phone and tried to strangulate her. "Sanjeev Kaushal and Tunisha's mother used to control Tunisha's life," she added.
Sheezan Khan was reportedly dating Tunisha Sharma, who was allegedly found hanging at a TV serial set on December 24, a fortnight after the two allegedly broke up their few-months-long relationship.
Within hours of the actress' demise, Sheezan Khan, who worked with the 20-year-old actor in 'Ali Baba Dastaan-E-Kabul', was arrested on charges of abetment to suicide.
(ANI)
Also Read: Bajrang Dal protests against film 'Pathaan,' tear down Shah Rukh Khan's posters [WATCH]