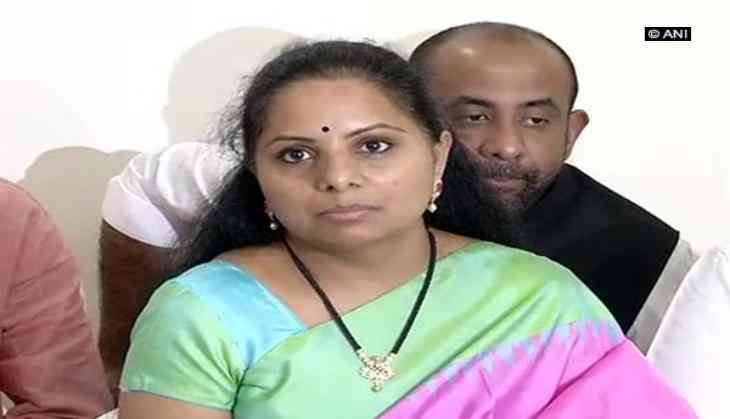 Condemning the manhandling of some journalists in Hyderabad by assistant commissioner of police (ACP) Punjagatta, Telangana Rashtra Samithi (TRS) MP K. Kavitha on 3 August said that the party has initiated different welfare schemes for the journalists, adding she will demand a report in the issue.
"Across country you see welfare schemes we've taken for journalists which no other state has done, will ask police to give report," K Kavitha told ANI.
Earlier in the day, a group of journalists, including a female journalist, was manhandled by ACP Punjagutta, M. Ventakeswarlu outside Telangana Chief Minister K. Chandrasekhar Rao's camp office where a protest was being held by contractual employees demanding regularisation of jobs.
The journalists along with representatives of journalists' union approached Punjagutta Police and filed a complaint against ACP Ventakeswarlu.
In her complaint, the woman journalist from a regional news channel said that the ACP used filthy language while pushing her away and warned them to leave the protest venue.
Hyderabad Police Commissioner M. Mahendar Reddy had directed deputy commissioner of police (West zone) A. Venkateswar Rao to look into the matter.
-ANI