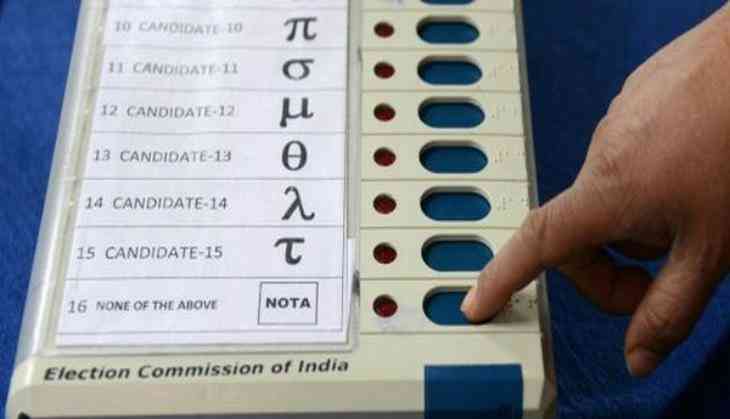 Tripura polls: 65% voter turnout recorded till 3.00 p.m. (ANI)
As polling for Tripura assembly elections continues, 65 percent voter turnout has been recorded till 3.00 p.m. on Sunday.
Meanwhile, Tripura Chief Electoral Officer Sriram Taranikanti, said that polling has been going on smoothly as of now.
"It is going on smoothly. We hope the momentum carries on. There was a couple of issues in EVMs in the morning. Our team has resolved the issue. We will be able to complete polling before the stipulated time," he said.
Around 45.86 percent voter turnout was recorded till 1:00 p.m.
Voting for the 59 out of 60 seats in Tripura Assembly began at 7:00 a.m. at 3,214 polling stations. The polling will continue till 4:00 p.m.
The much-awaited polling in this northeastern state will decide the electoral fortunes of 292 candidates, including 23 women.
The BJP and the Congress party are looking to root out the Communist Party of India (Marxist), which has been ruling the state for the past 25 years.
The result will be declared on March 3
-- ANI