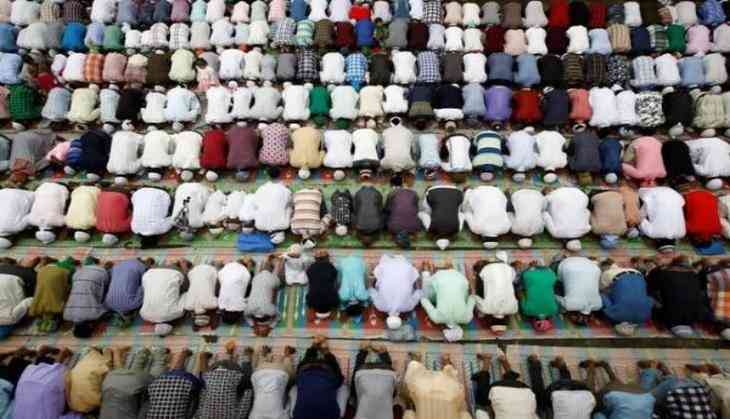 Thousands of Muslims gathered at the Gedu Mia Mosque at Tripura's Agartala on the eve of Eid-Ul-Fitr to offer morning prayers to mark the end of Ramadan.
Chief cleric of the mosque Maulana Abdul Rehaman, read out the special prayer for global peace.
He said that Islam teaches love and brotherhood amongst all and Eid brings happiness, as the month long Roja (fasting) ends.
Akbar Ahamed, a participant in prayer, said, "Eid is the culmination of month long fasting and as per ours the Islamic traditions celebrated this day with happiness and with everyone forgetting religion and cast. We pray for global peace along with peace of our state and country."
Akhil Ahamed another participant in the prayer, expressed, "This is one of the biggest festivals of Muslims which aims at spreading the message of brotherhood in the world. This is the reward that we get after one month's fasting during Ramadan. We thank the god for what ever he has done for us. It is a great pleasure for us and one of the happiest moments."
Bashir Ahamed of Jammu and Kashmir, who was celebrating Eid in the city said that despite Eid with family is a unique feeling, he was enjoying the festivities in the prayers there too.
In total, there were 250 prayer spots in the state, while ten were in Agartala.
Muslims in Agartala poured in large numbers to pray for peace and prosperity of their people, as well as the nation.
-ANI