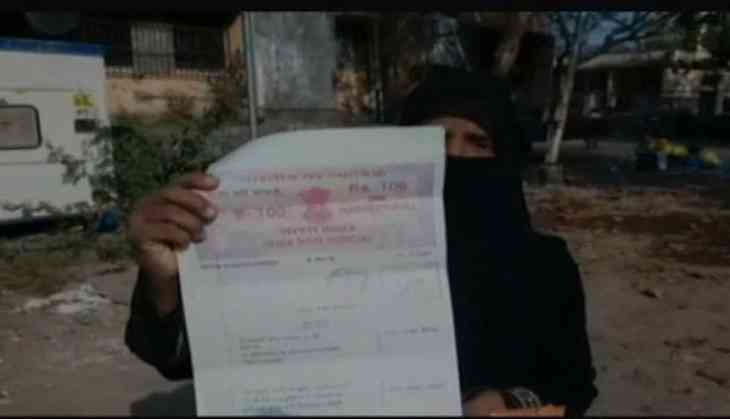 A woman in Thane district's Bhiwandi city has claimed that her husband has given triple talaq to her on Rs. 100 stamp paper.
The woman, Shabnam, said on Monday that she was caught unawares when she received the divorce papers on Rs. 100 stamp paper.
"My husband used to beat me because he used to demand dowry and I was not able to give it to him. I had no idea about anything. I was at home when I got divorce papers on Rs. 100 stamp paper. The papers were delivered to me through the post office. I was unaware of anything," said the victim.
Bhiwandi police have registered a case against five people in this regard.
"I want justice and I would request the authorities to take strict actions against people like him," she said.
The incident comes at a time when Prime Minister Narendra Modi has urged political parties to help in passing triple talaq bill in Rajya Sabha.
-ANI