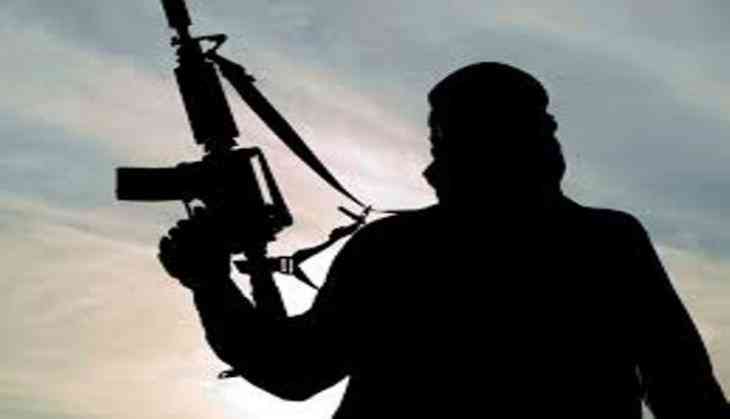 A top Naxal commander identified as Mahesh has been killed in an encounter with the security forces in Ranidongri village of Chhattisgarh.
This was announced in a joint press conference on Friday by Inspector General (IG) Bastar Vivekanand, Deputy Inspector General (DIG) Bastar P. Sundarraj and Superintendent of Police Bastar Sheikh Arif.
"The dead body recovered after exchange of fire between Central Reserve Police Force's Special Task Force (STF), District Reserve Guards (DRG) and Naxals near Ranidongri - Rakasmett jungle of Kaknar Police Station in Bastar District had been identified as Mahesh, section commander of Military company No 06 of PLGA," said IG Bastar Vivekanand, adding that the dead Naxal was carrying a reward of Rs. eight lakh on him.
One SLR weapon was also recovered from the deceased Naxal. The security forces believe few more Naxals might have been killed in the encounter.
Search operation is being carried out in the nearby areas. One STF Constable Manish Jha sustained bullet injury who is recovering well at a Raipur hospital.
IG Bastar Vivekanand, DIG Bastar P. Sundarraj, Superintendent of Police Bastar Sheikh Arif and other senior police officials motivated the STF and DRG team with cash rewards.
The officials said that the anti-Naxal operations have yielded good results and 13 dead bodies of the Naxals have been recovered since February.
According to the officials, in April, dead body of Vilas, (Divisional committee member of East Bastar Division) was recovered from the spot along with a AK 47 in Burgum Police Station area of Bastar District.
"In February 2017, dead bodies of 07 senior cadres of Barsur LOS and in the month of March 2017 five dead bodies of Naxals belonging to Malangir area committee were recovered in Dantewada district with large number of Automatic and semi automatic weapons," the officials said.
-ANI