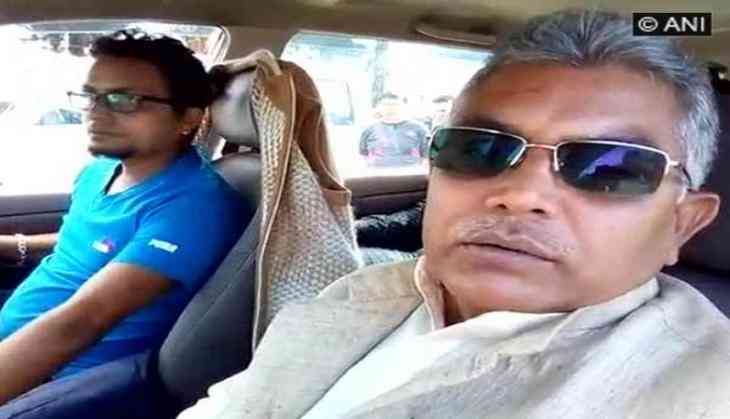 West Bengal BJP chief Dilip Gosh
The political conflicts between the Trinamool Congress Party (TMC) and the Baharity Janata Party (BJP) in West Bengal reached to the personal level. There has been disparaging statements from both sides against each other. Now they are talking about wrestling and boxing.
State Development minister Rabindranath Gosh threatened to damage the nose, eyes and mouth of the West Bengal chief of the BJP Dilip Gosh. According to media reports, he challenged BJP chief Gosh to wrestle.
State minister Gosh put across his challenge through a tweet. "I'm ready for wrestling. Within more than three minutes, I will defeat him. If he is ready for boxing, I will damage his nose and mouth". Rabindranath said that if he has really guts, he should come at battleground.
This statement from a minister brought an embarrassment for the party and ministers..
This is not the first time when TMC minister gave such controversial statement that causes embarrassment for the party and the West Bengal ministers. Once a TMC district president had said to cut the tongue of Prime Minister Narendra Modi and burn BJP leaders alive. State minister Sobhndev Chattopadhyay made a objectionable remark about BJP leader Rupa Ganguly.
This Rabindra Gosh's statement is a result of ongoing tussle between the BJP and TMC in West Bengal. On the occasion of Ram Navi, the BJP and other parties took out rallies. In the rallies, there was also demonstration of weapons. TMC is upset over the rally of the BJP as they were not given permission.