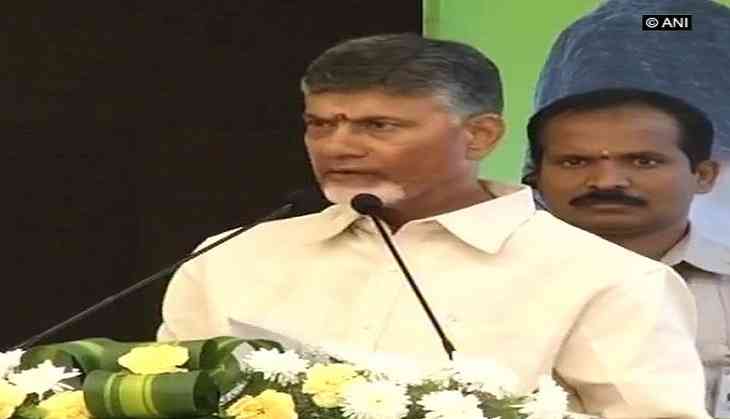 Andhra Pradesh Chief Minister N. Chandrababu Naidu on 28 October said that his three-nation tour was aimed at bringing 10 billion dollars investment into the state.
Speaking at a press conference here, Naidu said, "My three-nation tour is aimed at 10 billion dollars investment and 50,000 jobs. I have this time focused on agricultural technology as continuation to our focus on Information and Technology (IT)".
He added that Telugu people are the richest community in Silicon Valley and are Andhra Pradesh's pride.
"In the past three years, we have cleansed agriculture sector. We gave priority to water management, so that most problems of the farmers are solved. Food habits are changing worldwide, so we widened our focus on horticulture too," Naidu asserted.
He further said a mega seed park will be set up in association with Iowa University in the United States.
"We have come to agreement with Wageningan University in Netherlands also. In November, we are going to hold a hackathon in association with Bill and Melinda Gates foundation. Bill Gates will attend the event on the last day," Naidu added.
He was accompanied by a high-level delegation who travelled to the United States, United Arab Emirates (UAE) and United Kingdom from 18 to 26 October.
-ANI