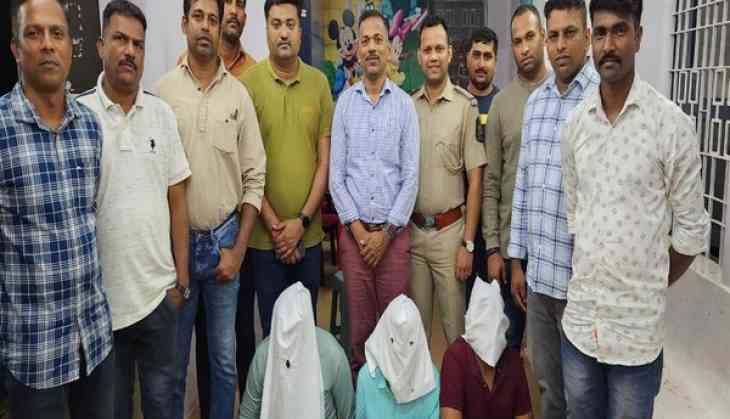 The Gujarat Police on Sunday arrested three men from different locations for allegedly attacking a businessman and robbing him of Rs40 lakh in Apna Nagar area of Gujarat's Gandhidham.
The police said that the accused had committed Dacoity. During the offence, they grievously injured the businessman by firing at him with a pistol and decamped him with Rs 40 lakhs on January 29.
Crime News: MP Shocker: 16-year-old raped, murdered 58-year-old woman over phone theft allegation
The Gandhidham police had registered the offence on January 29 under sections 120-B, 394, 397, 447, and 307 and the Arms Act.
The Calangute Police in Goa received specific input about the availability of the three accused, Manu Singh Thakor, Chatrapal Singh, and Surat Singh, from different locations.
The Calangute police on Saturday apprehended Manu Singh Thakor from near Candolim football ground and on the basis of interrogation, traced the other two persons on casino boats in Goa.
The police have taken custody of all three of them. Further details are awaited.