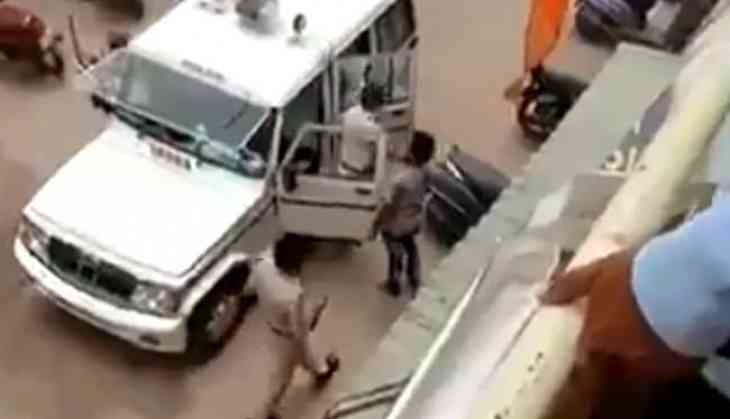 A 16-year-old boy allegedly raped and murdered a 58-year-old woman in Madhya Pradesh's Rewa district. Police said it all started with a phone theft allegation.
The incident took place in Kailashpuri village on the night of January 30.
According to the police, the boy allegedly stuffed a cloth into the victim woman's mouth and dragged her to an under construction building, where he hit her repeatedly struck her with a sickle and inflicted injuries to her intimate areas.
Job News: AP Police Constable 2023 result out; check in 1 click; also know next process
Giving details, Additional Superintendent of Police (ASP) Vivek Lal stated that the control room received the information on February 1 that body of an elderly woman was lying at an under-construction building.
Cops along with a forensic team rushed the crime scene and found the body with multiple gruesome injuries.
A case was registered and police started its investigation. During the investigation, the police zeroed in on a boy living in the victim's neighborhood after receiving a tip-off."
Police was confirmed that their probe was in right direction when the deceased's family members also expressed suspicion towards the boy, who used to visit their house to watch the TV two years back.
According to the police, the victim woman's family accused the boy of stealing a mobile phone that ignited enmity between the accused and the family members.
Following the theft allegation and the embarrassment faced in the village, the boy wanted to take revenge from the family.
On January 30, the accused boy found a chance when the victim's son and husband went out of station for some work. He allegedly entered the victim's house and overpowered her while she was sleeping on a cot. When the woman tried to scream for help the boy stuffed a cloth into her mouth, police said.
He then tied a plastic bag on her face using a rope and wire and dragged her to an under-construction part of the building.
Police said that the accused tied the elderly woman to a door and hit her repeatedly with a sickle and raped her when she became unconscious.
The accused boy fled the scene after taking away Rs 1,000 case and some jewellery kept in the woman's house.
Police arrested the boy and during the interrogation he confessed the crime.