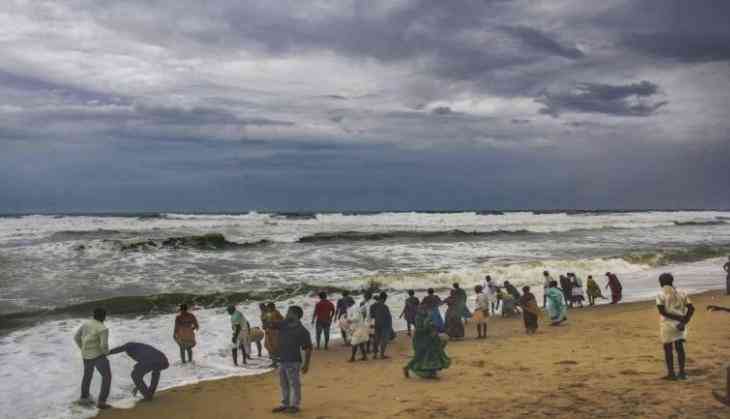 The cyclone storm 'Fani' is expected to do a landfall on the Odisha coast around 10 AM to 12 PM on Friday. This could hit the Odisha with the wind speed ranging up to 180 Km per hour. The government is trying all the efforts to control the potential of damages with the mass evacuation of around 8 lakh people.
Well, since last few days the name 'Fani' is rounding on social media platforms and tabloids. So let us tell you the story behind 'Fani' and what exactly 'Fani' stands for. The name 'Fani' that also pronounced as 'Foni' was actually suggested by Bangladesh. The meaning of 'Fani' is 'snake' or 'hood of snake'.
The trend of naming the cyclones began when the government authorities find difficult to use any technical name to warn the people about it. The World Meteorological Organisation (WMO) has a process to select the name of each cyclone.
India, Sri Lanka, Bangladesh, Maldives, Myanmar, Oman, Pakistan and Thailand send names of the cyclones developing in North Indian ocean to the regional committee. Currently, every country has suggested eight names for cyclones occurring in future. The name 'Fani' was selected after a list of 64 names.

Cyclones
Well, 'Fani' was not only, but Bangladesh also has named cyclone 'Ockhi' that caused damages in Kerala. The cyclone called 'Titli' that hit some part of Andhra Pradesh and Odisha last year was named by Pakistan. However, India also has suggested names like Agni, Akash, Bijli, Jal, Lehar, Megh, Sagar and Vayu.
Well talking about cyclone Fani, it is likely to hit Odisha, West Bengal and Andhra Pradesh. Both central and state government have pressed several agencies into the active position like Disaster Response Force (NDRF), Coast Guard, Indian Navy, State Disaster Response Fund (SDRF), Disaster Management Force, Odisha Fire Services.
Also Read - Cyclone Fani: Chief district medical officer suspended for not joining duty despite govt order