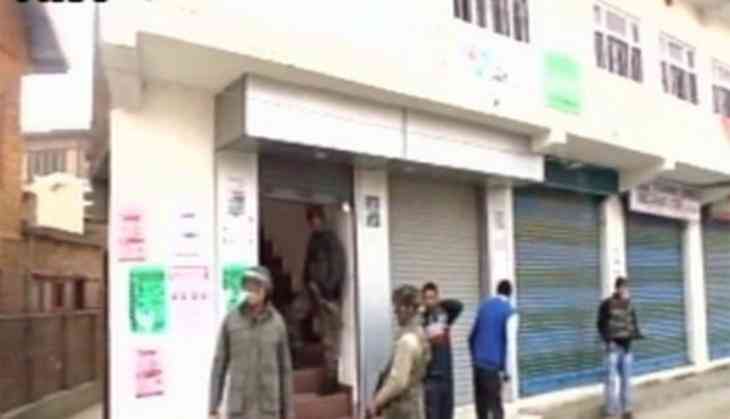 A group of terrorists looted the Jammu and Kashmir Bank at Arwani Bijbehara in Anantnag district on Monday.
As per reports, the terrorists managed to took away cash more than Rs. 5 lakh cash.
Earlier on July 11, the Shopian Police arrested three accused involved in the attempt of bank robbery and weapon snatching that took place at Jammu and Kashmir Bank of Imam Sahab area.
Earlier on June 7, an attempt by unknown armed persons to loot a bank in Pulwama's Wanpora area was foiled by security personnel.
-ANI