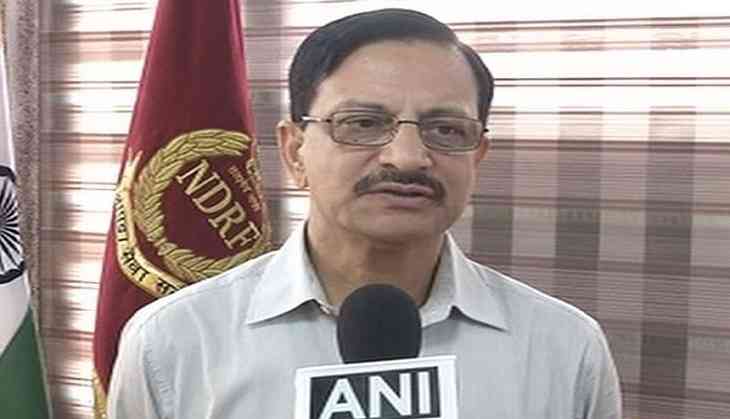 NDRF says Ten teams on standby, ready to carry out operations. (ANI)
Speaking on the mitigation measures taken post the Mumbai floods, Sanjay Kumar, Directorate General, National Disaster Response Force (NDRF) said on 30 August that ten of their teams are on standby in Mumbai and ready to be deployed, if need arises.
In light of the past experiences, three NDRF teams had been prepositioned in Mumbai at strategic locations, the DG informed.
Further, two of their teams were deployed after yesterday's weather forecast, and five additional teams were rushed from their battalion headquarters in view of water logging, heavy rains and high tide situations.
"Those ten teams are still on standby in Mumbai watching the situation, and as per requirement and in consultation with local authorities, we'll further review the situation and deploy it ( NDRF teams), and if need be, any operation can also be carried out," Kumar told ANI.
He also added that the teams are fully equipped to carry out operations in heavy rains, flood-like situations, in water-logged areas and even during nigh time.
Meanwhile, the heavy flooding that disrupted the daily life of Mumbaikars yesterday, also put a break to local greengrocers' business. A day after the flash flood, the otherwise busy vegetable market of Dadar was deserted on 30 August as the sellers sat awaiting customers.
However, the Deputy Director General (DDG) India Meteorological Department (IMD) has said that the rain has reduced in the past 8 to 10 hours and the situation is likely to be the same for a few hours more.
-ANI