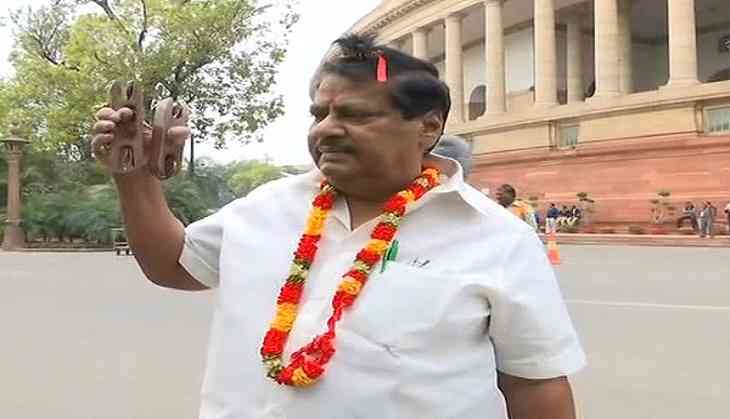 Telugu Desam Party (TDP) MPs demand special package for Andhra (ANI)
A group of MPs belonging to the Telugu Desam Party (TDP) protested outside the Parliament House, alleging the Centre of neglecting Andhra Pradesh in the Union Budget 2018-19.
The MPs said the TDP, an alliance partner of the Bharatiya Janata Party-led NDA government, has for long been pressing the government for a special status and package to Andhra Pradesh.
Dressed up as Vedic sage, Narada, parliamentarian Shiv Prasad said like emissary Narada, he was being a bridge between the people of Andhra Pradesh and the central government.
"Prime Minister Narendra Modi will have to face consequences if he neglects Loka Kalyan," he said.
Another MP, Jayadev Galla, said Andhra Pradesh had for long been neglected and the Centre must honor its promise and assurance of providing special status to the southern state.
"This is the BJP-led government's fourth budget and we want all those promises fulfilled in the current term itself," he said.
Senior TDP leader, TG Venkatesh, said discussions would not help anymore and that the Centre needed to fulfill its commitment.
"They have included BJP-led states like Rajasthan, Maharashtra etc. in this budget, have announced a package for Karnataka as they hope to come in power in the state, but have not fulfilled their commitment made to the people of Andhra Pradesh," he said.
TDP president and Andhra Pradesh Chief Minister N. Chandrababu Naidu, last week expressed discontentment with the budget allocation to his state.
-ANI