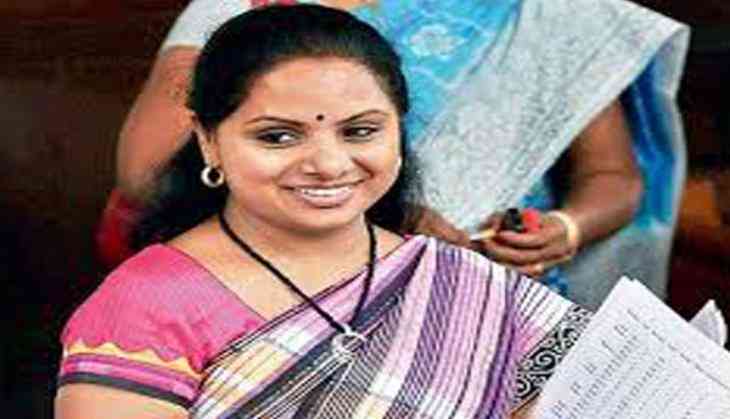 Daughter of Telangana Chief Minister K. Chandrashekhar Rao, Kavitha Kalvakuntla on 16 August assured arrest of Akhil Bharatiya Vidyarathi Parishad (ABVP) workers for allegedly assaulting a college principal.
Retorting to a tweet of All India Majlis-e-Ittehad-ul Muslimeen (AIMIM) Chief Asaduddin Owaisi demanding arrest ABVP workers, Kavitha informed the former that the saffron workers were detained. She also averred that a case has been registered against the alleged attackers.
Owaisi has demanded a probe against the alleged attackers questioning the administration work.
Owaisi later on thanked Kalvakuntla for taking cognizance of his plea.
Earlier on Independence Day, a number of ABVP workers assaulted a college Principal in Telangana's Nizamabad district for wearing shoes while hoisting the national flag on Independence Day.
Aggravated by the incident, Owaisi asserted that a number of BJP leaders were wearing shoes while hoisting the National flag, while adding added that the principal was targeted primarily because he is a Muslim.
-ANI