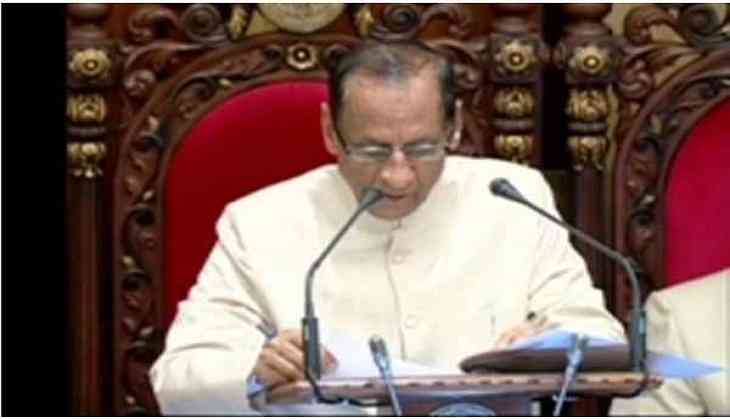 Telangana Governor E.S.L Narasimhan inaugurated a government high school near his official residence.
The Telugu and English medium school was originally established in 1953, having classes from 1 to 10.
While addressing in the inauguration, he thanked Telangana Chief Minister K. Chandrashekhar Rao and said that it was a very auspicious day for Telangana's Raj Bhavan.
Narasimhan said, "It's a great day. I told the Chief Minister to construct Raj Bhavan staff quarters and school. I want to thank him and the state government for having this school in our premises."
He asserted that he would often visit the school to observe its functioning and the progress.
Narasimhan wished the institution to become a role model in the state.
"I wish everyone comes to this school which is as worthy as a private school", he added.
Telangana's Deputy Chief Minister Mohammad Mahmood Ali said that the state Governor was extremely curious of getting the school reconstructed after seeing its poor condition.
Ali said, "He made sure that the fund of Rs. 4.5 crore got approved".
Ali lauded the school's facilities and infrastructure.
"This year alone 377 new admissions have come. Governor Sir has asked us to ensure that the teaching takes place in English", he added.
State Home Minister Naini Narsimha Reddy and Bharatiya Janata Party (BJP) MLA C. Ramachandra Reddy were also present on the occasion.
-ANI